Gallery Talks
The Christmas Story in Art

December 11, 13, 14, 18, 19, 20, 21, 24 at 1:00
(90 minutes)
West Building Lecture Hall
David Gariff
This event will be live streamed on December 13 at 1:00

To accommodate large groups, some talks may be given as a slide overview.

This annual holiday tour explores the episodes surrounding the birth of Christ as depicted through masterworks from the National Gallery's permanent collection. Related excerpts from the King James Version of the Bible as well as discussions of iconography, technique, and historical context enrich this holiday event. Paintings by Duccio, Fra Angelico, Botticelli, Giorgione, and Gerard David are among the works discussed.

View a slideshow of works of art included in this gallery talk.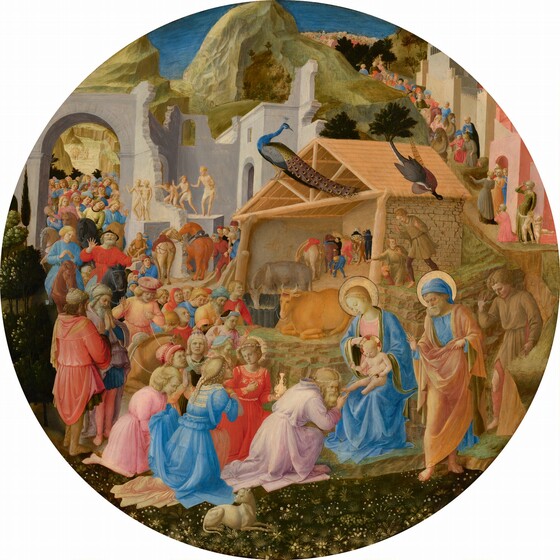 Fra Angelico, Fra Filippo Lippi,
The Adoration of the Magi
, c. 1440/1460, tempera on poplar panel, Samuel H. Kress Collection, 1952.2.2