Gallery Talks
In Depth: "Shaw Memorial" by Augustus Saint-Gaudens

In honor of African American History Month

February 11–13, 18–20 at 1:00 p.m.
(30 minutes)
West Building Rotunda

Julie Springer, lecturer

This monumental sculpture commemorates the valiant efforts of Colonel Robert Gould Shaw and the men of the 54th Massachusetts—the first Civil War regiment of African Americans enlisted in the North. Overnight, they became legendary. Over time their valor would inspire many tributes in poetry, music, and the visual arts. This talk tells the story of their bravery under fire and their determination to fight for emancipation and full citizenship.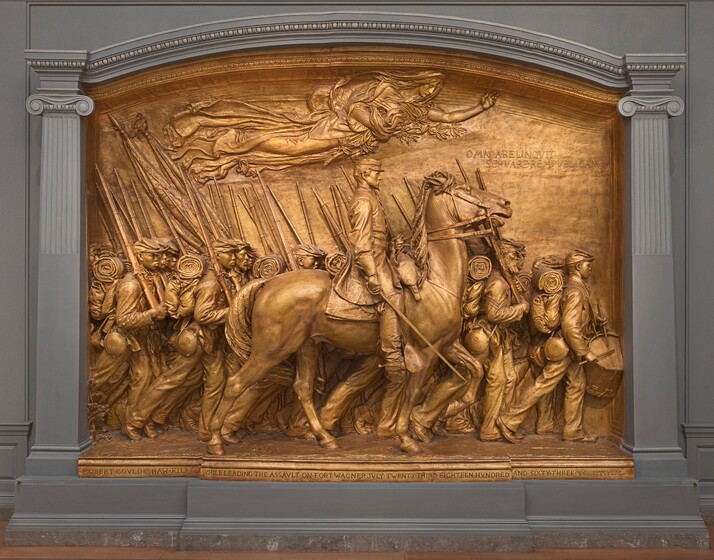 Augustus Saint-Gaudens,
Shaw Memorial
, 1900, patinated plaster, U.S. Department of the Interior, National Park Service, Saint-Gaudens National Historic Site, Cornish, New Hampshire, X.15233