Gallery Talks
The Christmas Story in Art

December 17, 19, 20, 23, 24 at 1:00
(90 minutes)
West Building Lecture Hall
David Gariff

The program will be streamed live here.

This annual Christmas holiday lecture explores the episodes surrounding the birth of Christ as depicted through masterworks from the Gallery's permanent collection. Related excerpts from the King James Version of the Bible as well as investigations of iconography, technique, and historical context enrich the experience. Paintings by Duccio, Fra Angelico, Botticelli, Giorgione, and Gerard David are among the works discussed.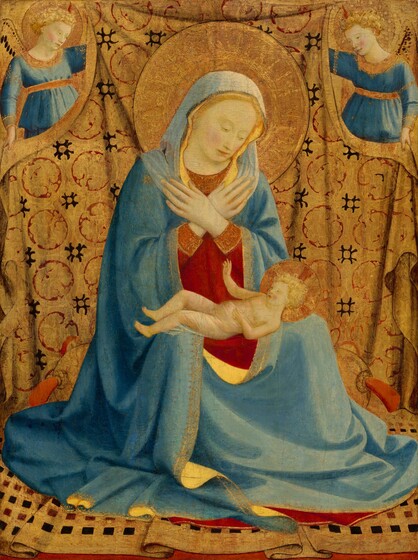 Fra Angelico, The Madonna of Humility, c. 1430, tempera on panel, Andrew W. Mellon Collection, 1937.1.5