Gallery Talks
The Touch of Color: Pastels at the National Gallery of Art

October 21, 23, 28, 29, 31 at 1:00
November 6, 7, 15, 21 at 12:00
November 23, 24 at 1:00
December 11, 13 at 11:00
(60 minutes)
West Building Rotunda
Eric Denker

Through The Touch of Color, which includes 64 examples drawn entirely from the permanent collection, this gallery talk traces the history of pastel as a medium from the Renaissance to the 21st century. The Gallery's collection of pastels is unusually rich: nearly every major period in the medium's development is represented, some in depth. The exhibition includes important works by Degas, Whistler, Monet, and Manet among other significant 19th-century artists.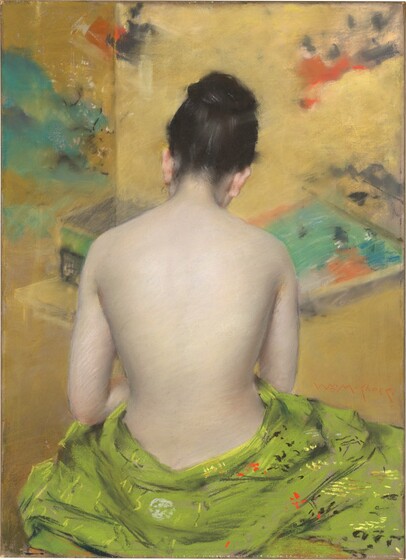 William Merritt Chase, Study of Flesh Color and Gold, 1888, pastel on paper coated with mauve-gray grit (on strainer), Gift of Raymond J. and Margaret Horowitz, 2007.94.2