Lectures
A Western Bestiary: Use and Abuse of Animals in the Western Artistic Tradition

May 13 at 12:10 and 1:10
West Building Lecture Hall
David Essex, curatorial associate, department of Italian and Spanish paintings, National Gallery of Art.

For fifty thousand years people have been leaving us pictures of animals, and our taste for such doesn't seem to be waning. This talk will consider Western aesthetics and animals: animals in art, animals as art, mimesis among other species, and what our animal art says about us.

In celebration of the upcoming exhibition, The Life of Animals in Japanese Art.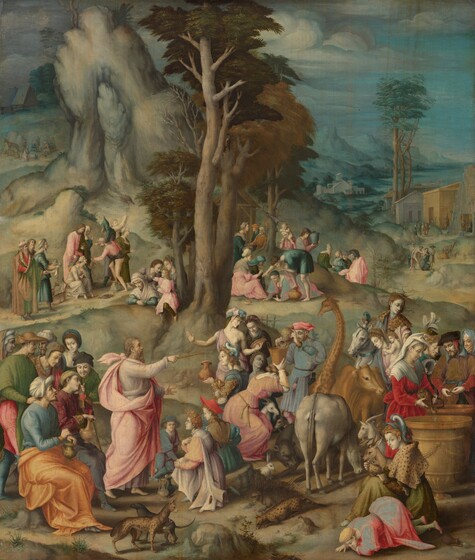 Bacchiacca,
The Gathering of Manna
, 1540/1555, oil on panel, Samuel H. Kress Collection, 1952.5.4