Lectures
Framing Pastels

September 30 at 12:10 and 1:10
West Building Lecture Hall

Shan Linde, preservation framer, paper conservation department, National Gallery of Art

Framing art for presentation protects the art and allows a viewer to see the art at its best. Artworks made using pastels are often quite fragile, requiring extra care and attention to prepare for their display. Shan Linde discusses how frames have enhanced and protected pastel works through the ages. By examining several objects installed in the exhibition The Touch of Color: Pastels at the National Gallery of Art, Linde explains how decisions are made regarding frame design and preservation.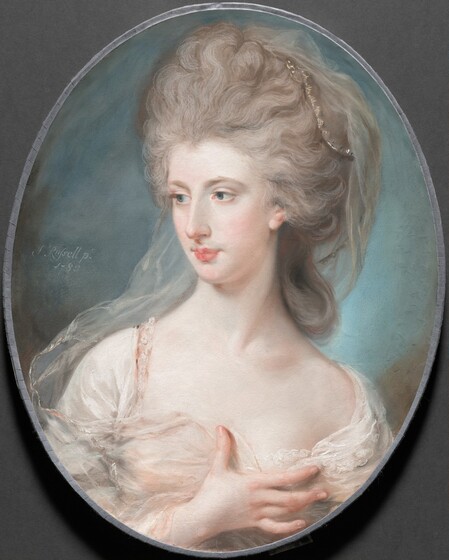 John Russell, Miss Raymond, 1783, pastel on cream laid paper, mounted to canvas (on stretcher), National Gallery of Art, Washington, Ellen F. Karpf and New Century Fund, 2004.20.1