Lectures
Signed JV, but Not by Vermeer: "Young Woman in an Interior" by Jacobus Vrel

April 22 at 12:10 and 1:10
West Building Lecture Hall
Kristen Gonzalez, curatorial assistant, department of northern baroque paintings, National Gallery of Art

Despite the success Jacobus Vrel enjoyed in the mid-seventeenth century, scholars have paid little attention to the some thirty-eight street and interior scenes produced by this elusive artist. His keen interest in linear patterns, reflective surfaces and white-washed walls, unencumbered by ornament and narrative detail, reveal a striking modernity and spiritual kinship with the work of Vermeer. In fact, works by Vrel like the Gallery's Young Woman in an Interior were erroneously attributed to Johannes Vermeer, undoubtedly due to the shared initials. Kristen Gonzalez discusses the enigmatic Jacobus Vrel and the influence his work may have had on the more celebrated masters of Dutch genre painting.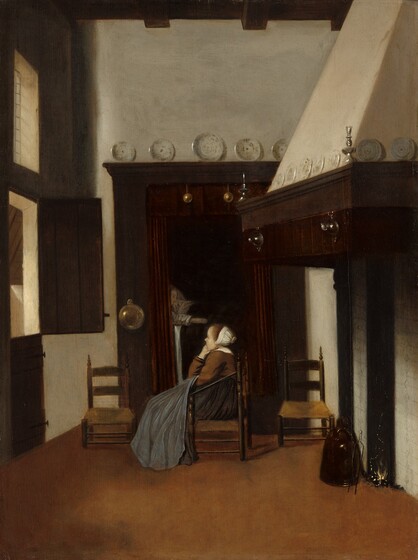 Jacobus Vrel,
Young Woman in an Interior
, c. 1660, oil on panel, Gift of June deH. and Henry H. Weldon, 2012.106.1