Lectures
Some Notes on Andrea del Verrocchio and a Forgotten Attribution

January 6 at 12:10 and 1:10 p.m.
West Building Lecture Hall
Maximillian Hernandez, graduate student, Università degli Studi di Firenze

Among the objects in various media that have been attributed to Andrea del Verrocchio, there is one, lost in 1945, that remains virtually undiscussed. Maximilliam Hernandez focuses on that object: a tiny sculpture that provides insight into the representation of the male body in 1460s and '70s Florence. Hernandez will also discuss Verrocchio's relationships with contemporary artists—specifically with his great rival, Antonio del Pollaiolo.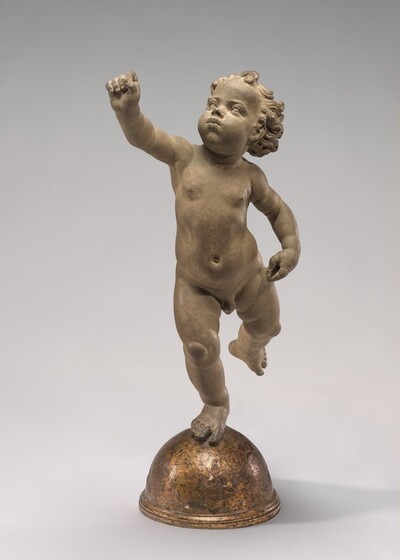 Andrea del Verrocchio, Putto Poised on a Globe, c. 1480, unbaked clay, Andrew W. Mellon Collection, 1937.1.128