Bodies of Work
June 17, 2017 – February 18, 2019
East Building, Upper Level
The phrase body of work refers to the production of a single artist, writer, or composer. So does corpus (Latin for body) and oeuvre (French for work). Such terms become literal through the artist's depiction of the body itself. This permanent collection installation focuses on works of art made over the past 50 years that reimagine the human form as a site of fantasy, fear, and travail. As the critic Britt Julious reminds us, "Art is as much about labor as it is about interpretation."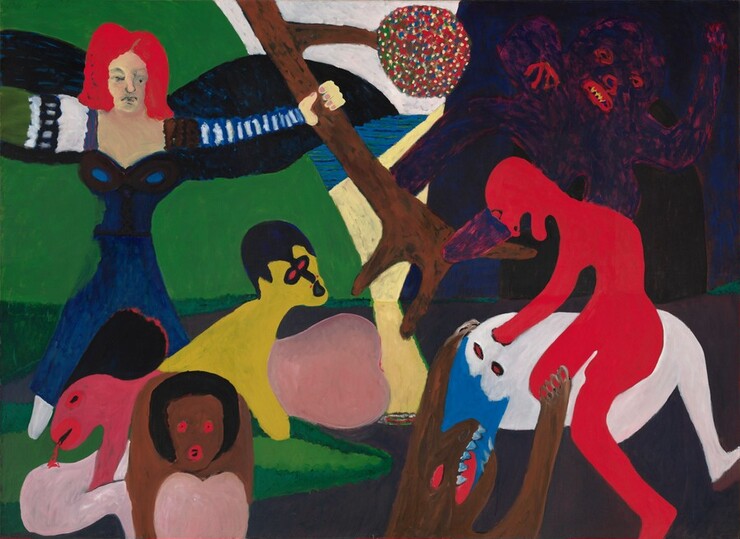 Taken together, these paintings and sculptures suggest just how much contemporary artists continue to grapple with the many different ways that the body has figured in the history of art and broader historical narratives. Bob Thompson's majestic Tree fuses two consecutive plates (Volaverunt and Quien lo creyera!) from Los Caprichos (1797–1799), Goya's scathing print portfolio, and morphs the human figures into violent creatures. In Kerry James Marshall's Voyager, the artist pictured two black figures in a small boat with the name Wanderer, referring to the last documented slave ship to land in the United States. As Marshall has said, Voyager "embodies those concepts of transformation, of birth and rebirth," situating the body in a process of continual change.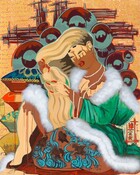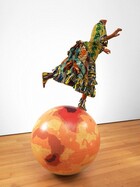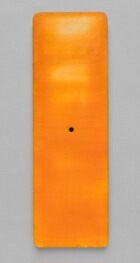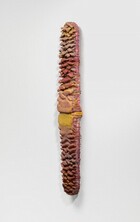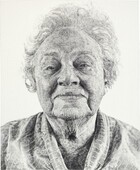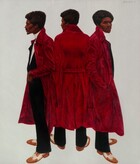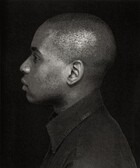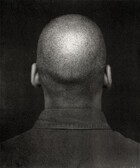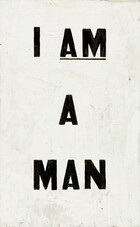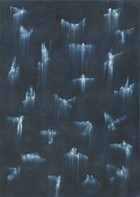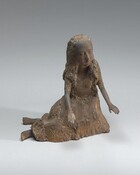 Artist Focus: Yinka Shonibare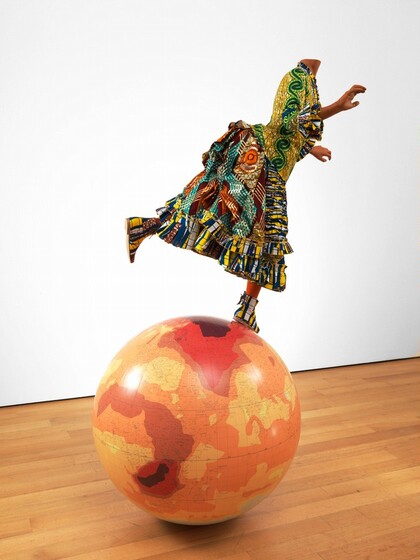 In Girl on Globe 2, British Nigerian artist Yinka Shonibare employs Dutch wax-printed cotton to make a mannequin's Victorian dress. This fabric—made in the Netherlands, inspired by Indonesian batiks, and marketed to African buyers—packs in references to colonialism and globalization. The globe itself bears a heat map that refers to climate change, while the headless figure is meant to suggest the beheadings of the French Revolution as well as the erasure of identity. In the absence of a head, we focus on the body: that nexus of pain, pleasure, and politics of great interest to artists since the 1960s. As Ta-Nehisi Coates writes in Between the World and Me, "Our world is physical. Learn to play defense—ignore the head and keep your eyes on the body."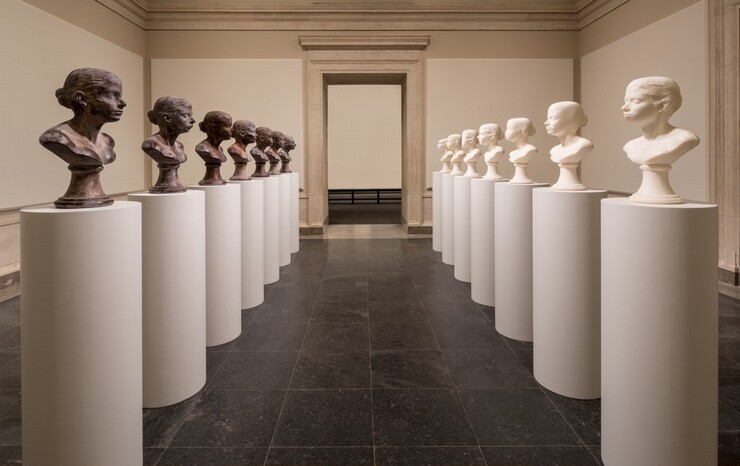 In the last half-century, in particular, artists have resisted any singular approach to depicting the human body. Underscoring this point, Glenn Ligon, Barkley Hendricks, and Andy Warhol have made portraits of themselves and others using double, triple, and even quadruple images. Janine Antoni cast 14 self-portrait busts, each identical in shape until the artist undertook the task of licking the seven chocolate busts and bathing with the seven soap busts (hence the playful title, Lick and Lather). The artist's act of self-erasure differentiates her "self-portrait" from her self, a reflection on the inherently variable nature of cast sculpture as a reproductive medium.
Alternatively, an artist may present an impression, observation, or conception of someone with little or no detailed description: it need not be mimetic. Portraits may even be abstract or represent only a single part of an individual.

Byron Kim's Synecdoche comprises 560 "skin portraits" of individuals presented alphabetically by first name in a grid. Its title refers to a figure of speech in which the whole represents the part, or the part the whole. As a work of ongoing portraiture (Kim periodically adds new panels), it is literally and figuratively a "body of work." Kim has said of this project,
What is this whole? Is it a whole so complex that it disintegrates at the very moment of examination? … When we look at this group portrait, some of us may assume certain things about the racial composition of its sitters. As the maker of this work, I know that there are many white people who appear to be black when represented in this severely abstracted manner. It goes without saying that the converse is true. Furthermore, there are so many different colors across any single person's body and those colors change, sometimes drastically, from part to part and from season to season.
The vast grid of monochromatic rectangles raises questions about the interdependent nature of people's identifying characteristics.
Artist Focus: Felix Gonzalez-Torres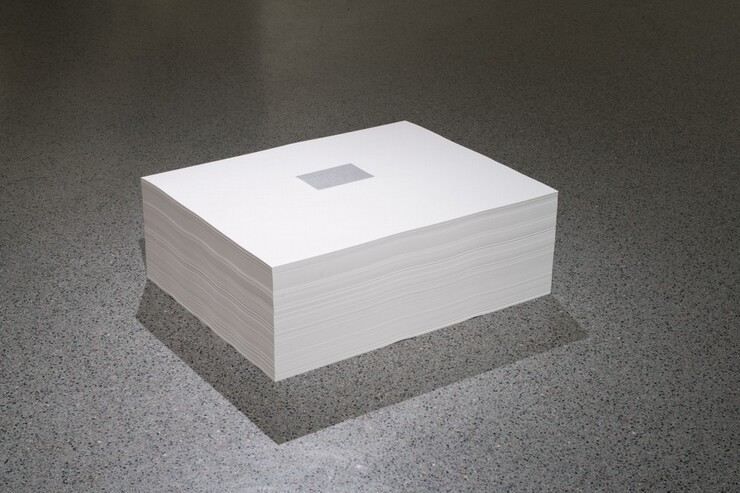 Felix Gonzalez-Torres broke down barriers between art and its audiences by encouraging participation, broadening concepts of originality and authorship, and challenging notions of ownership.
His paper stacks call for the viewer to complete their meaning by removing a piece of paper from the whole. As viewers take sheets, the work slowly disappears; it is renewed as paper is added at the discretion of the owner. Thus, the work becomes a metaphor for cycles of life and death, regeneration and decay. "Untitled" (Ross in L.A.) is dedicated to Gonzalez-Torres's partner, Ross Laycock, who died in 1991 from complications of AIDS, the pandemic that would claim Gonzalez-Torres five years later. The temporal nature of Gonzalez-Torres's work, always in process and transforming its shape, echoes the ever-changing nature of portraiture itself.
The exhibition is curated by Molly Donovan, curator of art, 1975–present, National Gallery of Art.