Behind the Camera
Women actively participated in the development of photography soon after its inception in the 19th century. Yet it was in the 1920s, after the seismic disruptions of World War I, that women entered the field of photography in force. Aided by advances in technology and mass communications, along with growing access to training and acceptance of their presence in the workplace, women around the world made an indelible mark on the growth and diversification of the medium. They brought innovation to a range of photographic disciplines, from avant-garde experimentation and commercial studio practice to social documentary, photojournalism, ethnography, and the recording of sports, dance, and fashion.
The New Woman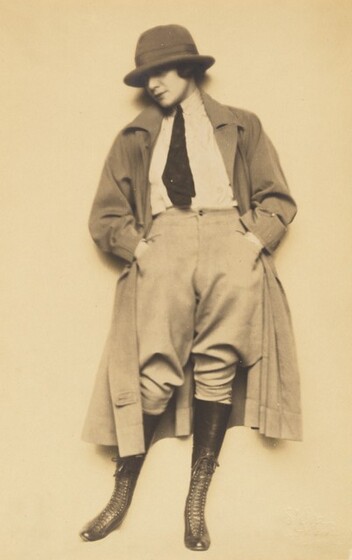 A global phenomenon, the New Woman of the 1920s embodied an ideal of female empowerment based on real women making revolutionary changes in life and art. Her image—a woman with bobbed hair, stylish dress, and a confident stride —was a staple of newspapers and magazines first in Europe and the United States and soon in China, Japan, India, Australia, and elsewhere. A symbol of the pursuit of liberation from traditional gender roles, the New Woman in her many guises represented women who faced a mix of opportunities and obstacles that varied from country to country. The camera became a powerful means for female photographers to assert their self-determination and redefine their position in society. Producing compelling portraits, including self-portraits featuring the artist with her camera, they established their roles as professionals and artists.

The Studio
Commercial studio photography was an important pathway for many women to forge a professional career and to earn their own income. Running successful businesses in small towns and major cities from Buenos Aires to Berlin and Istanbul, women reinvigorated the genre of portraiture. In the studio, both sitters and photographers navigated gender, race, and cultural difference; those run by women presented a different dynamic. For example, Black women operated studios in Chicago, New Orleans, and elsewhere in the United States, where they not only preserved likenesses and memories, but also constructed a counternarrative to racist images then circulating in the mass media.

The City
The availability of smaller, lightweight cameras and the increasing freedom to move about cities on their own spurred a number of women photographers to explore the diversity of the urban experience beyond the studio walls. Using their creative vision to capture the vibrant modern world around them, women living and working in Bombay (now Mumbai), London, New York, Paris, São Paulo, Tokyo, and beyond photographed soaring architecture and spontaneous encounters on the street.

Avant-Garde Experiments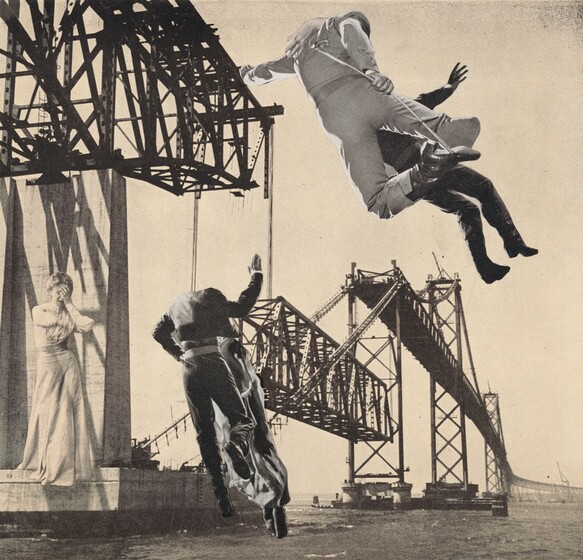 Creative formal approaches—photomontage, photograms, sharp contrasts of light and shadow, unconventional cropping, extreme close-ups, and dizzying camera angles—came to define photography during this period. Women incorporated these cutting-edge techniques to produce works that conveyed the movement and energy of modern life. Although often overshadowed by their male partners and colleagues, women photographers were integral in shaping an avant-garde visual language that promoted new ways of seeing and experiencing the world.

Modern Bodies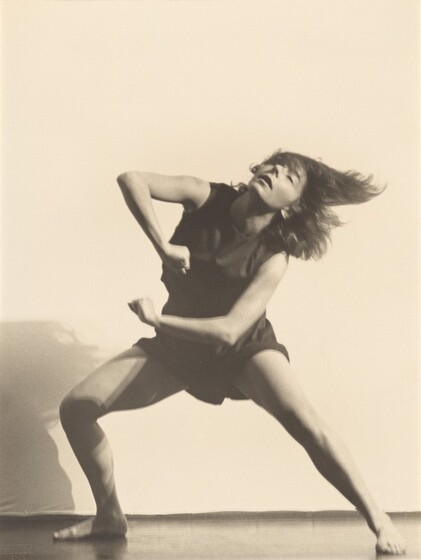 Beginning in the 1920s, new concepts concerning health and sexuality, along with changing attitudes about movement and dress, emphasized the human body as a central site of experiencing modernity. Women photographers produced incisive visions of liberated modern bodies, from pioneering photographs of the nude to exuberant pictures of sport and dance. Photographs of joyous play and gymnastic exercise, as well as images of dancers in motion, celebrate the body as artistic medium.
Ethnographic Approaches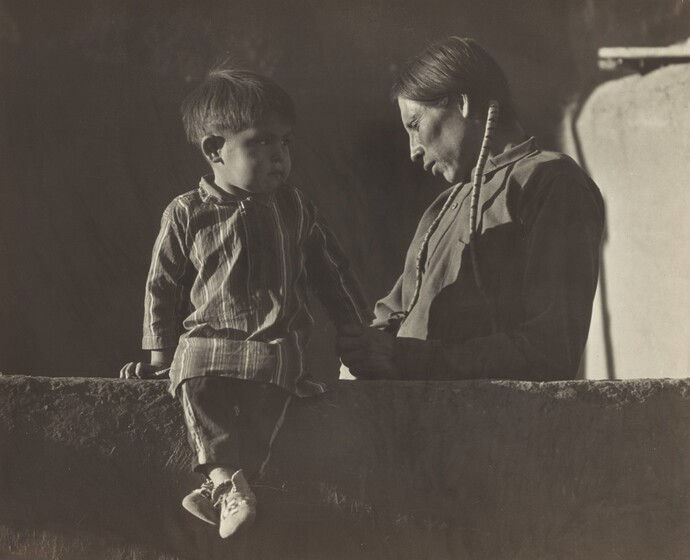 During this modern period, numerous women pursued professional photographic careers and traveled extensively for the first time. Many took photographs that documented their experiences abroad in Africa, China, Afghanistan, and elsewhere, while others engaged in more formal ethnographic projects. Some women with access to domains that were off limits to their male counterparts produced intimate portraits of female subjects. While gender may have afforded these photographers special connections to certain communities, it did not exempt some, especially those from Europe and the United States, from producing stereotypical views that reinforced hierarchical concepts of race and ethnocentrism.

Fashion and Advertising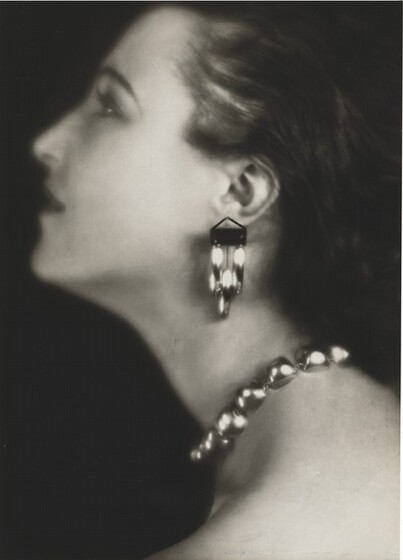 Images splashed across the pages of popular fashion and lifestyle magazines vividly defined the New Woman. The unprecedented demand for fashion and advertising photographs between the world wars provided exceptional employment opportunities for fashion reporters, models, and photographers alike, allowing women to emerge as active agents in the profession. Cultivating the tastes of newly empowered female consumers, fashion and advertising photography provided a space where women could experiment with pictures intended for a predominantly female readership.

Social Documentary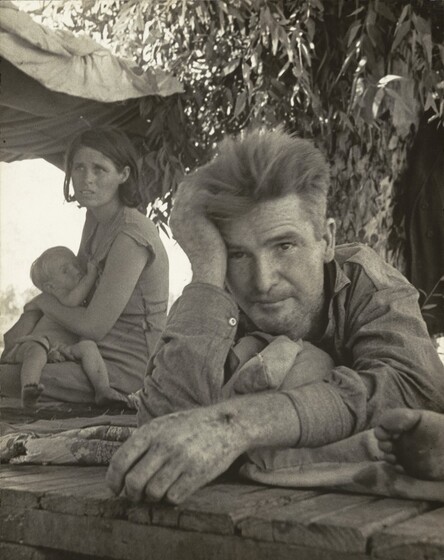 Galvanized by the effects of a global economic crisis and the growing political and social unrest that began in the 1930s, numerous women photographers produced arresting images of the human condition. Whether working for government agencies or independently, women contributed to the visual record of the Depression and the events leading up to World War II. From images of breadlines and worker demonstrations to forced migration and internment, women photographers helped to expose dire conditions and shaped what would become known as social documentary photography.

Reportage
The rise of the picture press established photojournalism as a dominant form of visual expression during a period shaped by two world wars. Women photographers conveyed an inclusive view of worldwide economic depression, struggles for decolonization in Africa, and the rise of fascism and communism in Europe and the Soviet Union. They often received the "soft assignments" of photographing women and children, families, and the home front, but some women risked their lives close to the front lines. Images of concentration camps and victory parades made way for the complexities of the postwar era, as seen in pictures of daily life in US-occupied Japan and the newly formed People's Republic of China.
The photographers whose works are in The New Woman Behind the Camera represent just some of the many women around the world who were at the forefront of experimenting with the camera. They produced invaluable visual testimony that reflected both their personal experiences and the extraordinary social and political transformations of the early 20th century. Together, they changed the history of modern photography.