If you're looking to make art a bigger part of your life in the new year, you've come to the right place.
There is so much to look forward to at the National Gallery, both in person and online: dynamic, thought-provoking exhibitions, new works of art to see, and opportunities to learn, create, and explore new perspectives.
We hope this look ahead will help you make 2023 your most artful yet.
Are you ready to take your love of art to the next level? Become a member and get special access to members-only content and 10% off purchases in our shops.
Make your own masterpiece
Want to explore your creative side? We can help you get inspired to make art yourself, at home and the museum.
On the first Saturday of each month, the East Building will transform into an interactive art space for children, teens and adults, with art making, children's films, pop-up activities, and more.
Can't join in person? Our monthly virtual Sketchbook Club takes a work from our collection as inspiration for a 30-minute sketching activity. Doodling is also encouraged.
And for our littlest artists, spark their imaginations with our bilingual (Spanish and English) Art Tales activities and videos inspired by Henri Matisse, Alma Thomas, and more.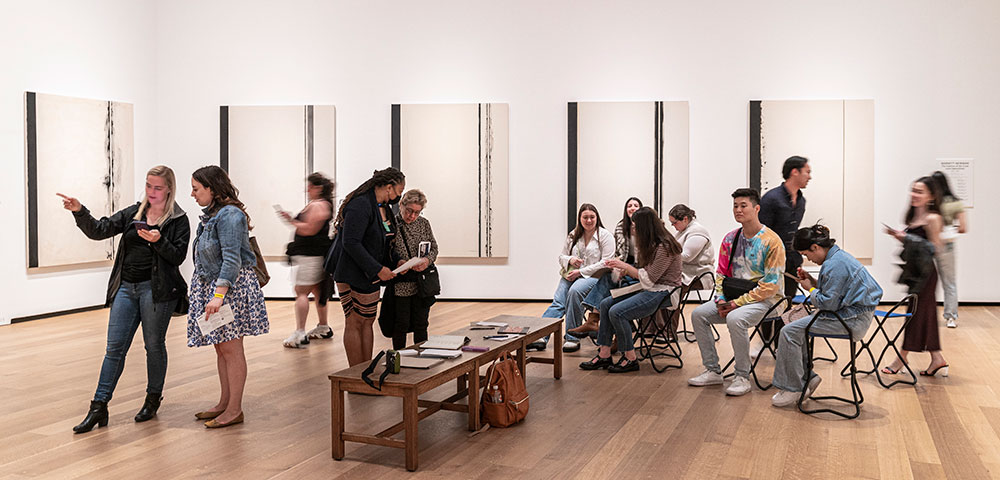 Get the full picture with fresh stories and videos
Have you ever wondered how a painting was made? Or why Vermeer is so famous? Our website features a range of stories about art and artists, their inspirations, and the unexpected connections to our world today. Here are some highlights:

Check out our YouTube channel to get a behind-the-scenes look and learn something new:

Renew and recharge throughout the year

The National Gallery is a great place to find refuge surrounded by beautiful architecture, a peaceful Sculpture Garden and, of course, world-class art.
You might start by marking the changing of the seasons. In winter, find shelter with tropical plants in our central Rotunda or embrace the chill with a twirl around our ice rink, open until March 6.
In spring, the National Gallery reawakens with blooming wisteria along our West Building, cherry blossoms outside the East Building, our famed azaleas display in the Rotunda, and the return of our four fountains—hidden places for refuge in the heart of the city.
In summer, beat the heat inside our East and West Building and at our Sculpture Garden fountain. Enjoy live music at our popular, free summer concert series Jazz in the Garden, or cool down in the shady rest areas adjacent to our Mall entrance.
Come fall, visit us to watch the leaves change along the National Mall while taking in a free Sunday concert or film program.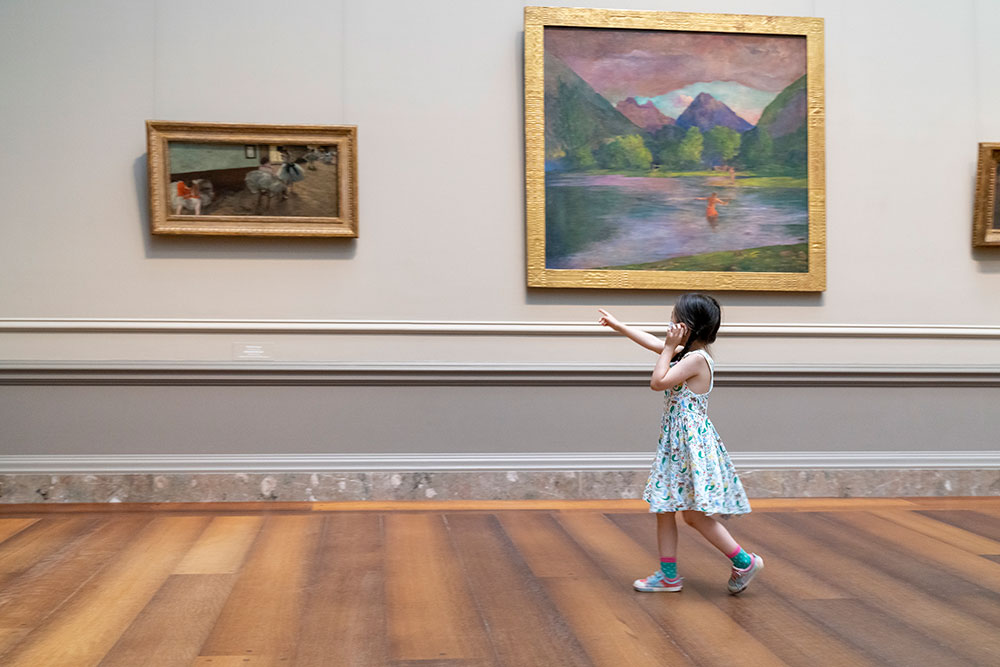 Make the most of the new year!
Our weekly email features news, events, exhibitions, and more.
Thank you. Please check your email for a confirmation message.