ASR, TNC, uff. 15, 1613, pt. 2, vol. 57, fols. 230v, 231r-v
Summary
1613/05/23
Archivio di Stato di Roma (ASR)
Nicolò Gonnetta declares that he has knowledge of the loan with interest (società d'ufficio) of 200 scudi agreed on with Antiveduto Gramatica the same day. He receives the 200 scudi and promises to pay the interest (12 percent each year).
Transcription
[Fol. 230v]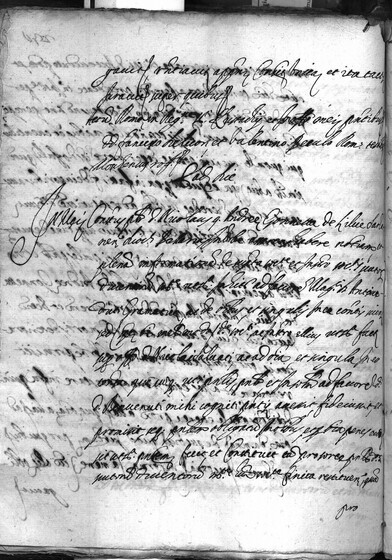 Eadem Die [1] [1]
It refers to document 1613/05/23.
IN Mei etc. Constitutus personaliter d. Nicolaus q. Andreae Gonnetta de Silice Sarza-
nensis Diocesis Pellarius in Urbe asserens habere notitiam, et
plenam informationem de supradicta societate, et Instrumento societatis scutorum
ducentorum monetae ut supra Inhita ad favorem Mag.ci D. Antive-
duti Gramaticae, ac de omnibus, et singulis In ea contentis sciens etc.
sed etc. sponte etc. omni meliori modo etc. dictae societati, ac Instrumento illius ut supra facto
super officio d. Nicolai Salvati, ac ad omnia, et singula In eo
contenta quaecunque uti personalis, personaliter, et Insolidum ad favorem dicti
d. Benvenuti mihi cogniti presentis etc. accessit, fideiussit, et
promisit, seque personalem obligatum In omnibus, et per omnia penes eumdem
sic ut supra presentem fecit, et Constituit tam pro sorte personali dictorum
scutorum ducentorum monetae huiusmodi societate finita restituendi quam
pro
[Fol. 231r]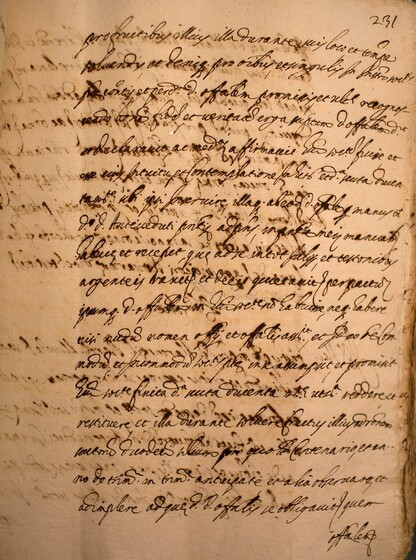 pro fructibus illius illa durante suis loco, et tempore
solvendis, et denique pro omnibus, et singulis In Instrumento societatis
predictae contentis, et per dictum d. officialem promissis, et ultra recognos-
cendo bonam fidem, et veritatem erga supradictum d. officialem dixit
et declaravit, ac medio iuramento tact os etc. affermavit huiusmodi societatem fuisse, et
esse eius Intuitu, et Contemplatione Inhitam et dicta scuta ducen-
ta monetae sibi ipsi Inservire, illaque ab eodem d. officiale per manus tamen
dicti d. Antiveduti presentis adpresens, in presentia mei etc. manualiter etc.
habuit, et recepit, quae ad se in tot Iuliis, et testonibus
argenteis traxit etc. et de eis quietavit etc. per pactum etc.
ipsumque d. officialem in huiusmodi societate non habuisse, neque habere
nisi nudum nomen officii, et officialis asseruit, et Id eo omne Com-
modum, et Incommodum societatis predictae in se assumpsit, et promisit
huiusmodi societate finita dicta scuta ducenta monetae ut supra reddere, et
restituere, et illa durante solvere fructus illius ad rationem
scutorum duodecim similium pro quolibet Centenario, et an-
no de trimestri in trimestre anticipate et alia observare, et
adimplere ad quae dictus d. officialis se obligavit etc. quem
officialem
[Fol. 231v]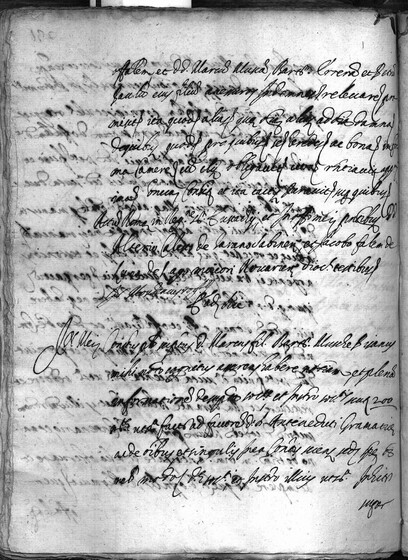 officialem, et dd. Marcum Muscam, Bartolomaeum Erreram, et Petrum
Paulum eius filium accessuros Indemnes etc. relevare etc. pro-
misit etc. ita quod etc. alias etc. quae omnia etc. alias etc. ad omnia damna etc.
de quibus etc. quod etc. pro quibus etc. se etc. heredes etc. ac bona etc. in for-
ma Camerae etc. cum clausulis obligavit etc. citra etc. renuntiavit etc. appellationi etc.
ima etc. Unica etc. Consensit etc. et ita tactis etc. Iuravit etc. super quibus etc.
Actum Romae in Regione Sancti Eustachii, et In offitio mei etc. presentibus etc. dd.
Alterio Calisto de Tarano Sabinense, et Iacobo Falem de
Luna de Lago Maiori Novariensis diocesis testibus etc.
Idem Moschenius rogatus etc.