ASR, TNC, uff. 15, 1614, pt. 2, vol. 60, fol. 79v
Summary
1614/10/05
Archivio di Stato di Roma (ASR)
Following the act of April 6, 1614, Avanzino Nucci commits himself to give to the Accademia di San Luca an altarpiece, as a form of alms.
Transcription
[Fol. 79v]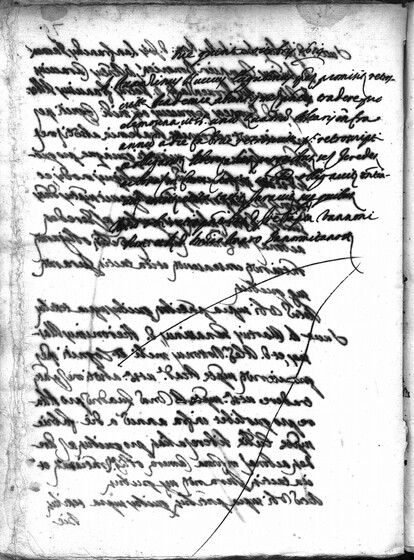 Die quint[a] octobris 1614
D. Avanzinus Nuccius Eugubinus sponte etc. promisit etc. retros-
crittae [1] [1]
It refers to document 1614/04/06. Academiae absenti etc. me etc. presente etc. tradere pro
elemosina ut supra unum Quadrum Altaris ìnfra
annum a die fabrice retroscritte prout retroscripti
se obligarunt etc. libere etc. alias etc. proquibus etc. se etc. heredes etc.
ac bona etc. in forma Camerae cum clausulis etc. obligavit etc. Renuntia-
vit etc. consensit etc. et ita tactis etc. Iuravit etc. super quibus etc.
Actum Ubi retro presentibus etc. d. Io'e Bap'ta Vannoni
Romano et R. d. D'nico Amaro Panormitano testibus etc.