ASR, TNC, uff. 15, 1632, pt. 1, vol. 131, fols. 296r-v, 305r
Summary
1632/01/23
Archivio di Stato di Roma (ASR)
At a private meeting, the Accademia dei Pittori e Scultori assigns several inheritances to procurator Pompeo Lazzari, as reward for his services. The Accademia decides to obtain, from the cardinal protector, confirmation of the statutes regarding the tax.
Transcription
[fol. 296r]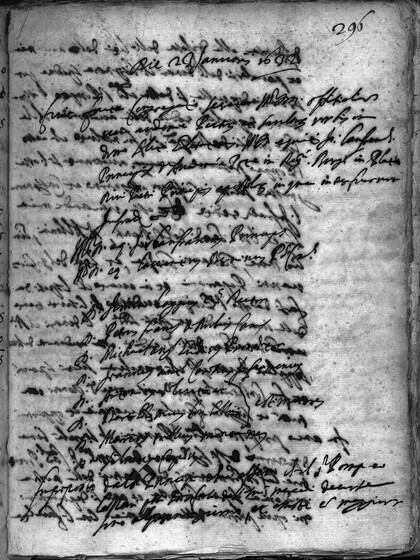 [fol. 296v]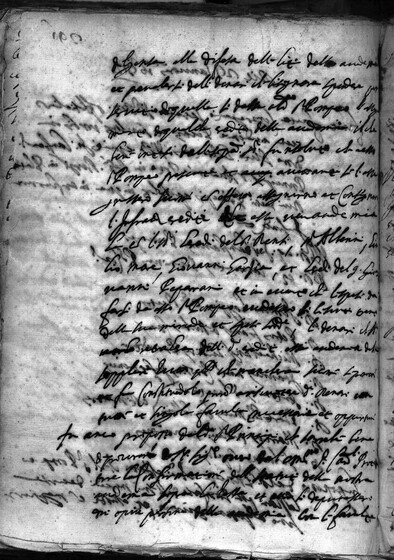 diligenza alla difesa delle liti della accademia
et prendersi delli denari che bisognera spendere per
servitio di quella si desse al detto s.r Pompeo l'assegna-
mento di qualche eredita della accademia il che
bene inteso dalli sopradetti ss.ri fu risoluto che a esso
s.r Pompeo presente et accettante se l'asse-
gnassero Sicome et offerto assegnorno et Consignorno
l'Infrascritte eredità [di] essa venerabile accademia
l[...][2] [2]
Unclear. et li ss.ri heredi del s.r Renzi, ss.r Alberini, Giu-
lio Mare, Giovanni Garsia, et heredi del q. Gio-
vanni Peparani et in evento che le spese da
farsi da esso s.r Pompeo eccedessero de li scuti trenta
della sua mercede et spese suddette, li denari che SS.ri
retrahrsi delle dette eredita essa accademia debia
supplire tutto quello che manchera sicome li parerà
Constituendolo procuratore a riscuotere detti Denari con
tutte et singole faculta necessarie et opportune
Fu anco proposto dal detto S.r Principe che sarrebe bene
di procurar[è] da Nostro Signore overo dal Em.mo S.r Card.le Prote[t]-[3] [3]
Brackets at end of lines denote illegible passages due to words cut off at margins.
tore la Confirmatione delli Statuti della nostra
accademia Sopra la tassa et accio li deputassero
dui o piu persone della accademia con le faculta
[fol. 305r]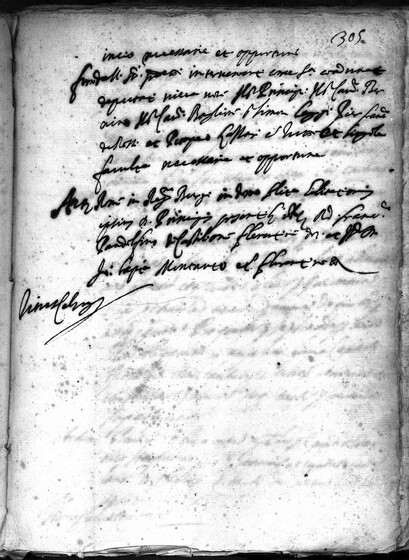 in cio necessarie et opportune
Furno dalli ss.ri predetti intervenuti come sopra coadunati
deputati viva voce Il s.r Principe, Il s.r Cav.r Ber-
nino Il s.r Cav.r Baglione s.r Simon Laggi, Pier Franc.co
de Rossi et Pompeo Lazzari con tutte et singole
faculta necessarie et opportune
Actum Rome in Regione Burgi in domo solita habitationis
ipsius D. Principis presentibus ibidem etc. Rd. Franc.co
Pandolfino de Castilione florentine diocesis et Ill D.
Io: Bap'ta Montarto etiam florentino testibus etc.
Titus Cel' rogavit etc.