Facture Volume 4: Series, Multiples, Replicas
Edited by Daphne Barbour and Suzanne Quillen Lomax
Volume 4 of the Gallery's biennial conservation research journal Facture examines the complex themes of series, multiples, and replicas. With articles focusing on works from the Renaissance to the 20th century, this publication considers various modes of replication—by the artist's own hand or workshop, as a posthumous creation, or as a preferred practice. Nine essays focus on works in diverse media by artists such as Sandro Botticelli, Vincent van Gogh, Auguste Rodin, and Robert Rauschenberg (see complete table of contents below). The authors present fascinating glimpses into the nature of serialization and the relationships among multiple versions of a composition. Filled with spectacularly detailed photographs and fresh discoveries, this volume provides exceptional insight into these extraordinary works of art and offers the possibility of exciting new avenues of inquiry.
Three essays examine serialization during the Renaissance, including one that addresses Paolo Veronese's working methods and penchant for creating multiple versions of favorite subjects. Two versions of The Finding of Moses, one considered a copy and the other autograph, were carefully reevaluated in conjunction with a drawing of the same subject. Sensitive conservation treatment and technical imaging combined with recent scholarship have successfully attributed both paintings to the master.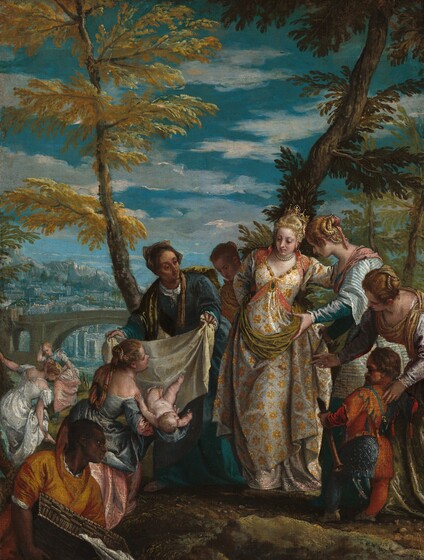 Another contribution describes the innovative conservation treatment of a series of opaque watercolor paintings by Edward Steichen. Unique in his oeuvre, these works depict whimsical characters from the imaginary Oochen Republic. Careful investigation into the materials and techniques of this extraordinary series enabled the authors to devise an innovative conservation treatment that used toned microcellulose film as an inpainting material. The thoughtful treatment stabilized the works and restored the integrity of these unique works of art.
Independent and standalone works of art comprised of serialized parts are considered in an article examining Jean Dubuffet's formidable Site a l'homme assis. The sculpture is made from six separate pieces, each enlarged, cast epoxy resin elements deriving from the Hourloupe series. The essay describes the evolution of Dubuffet's working methods in both scale and execution in order to realize his vision. Polystyrene models were enlarged with a three-dimensional pantograph. They were also used to mold and cast polyester or epoxy forms that could be considered finished works of art or might be used as models for future projects. The article includes pages from Dubuffet's studio album, which delineate the artist's evolving process.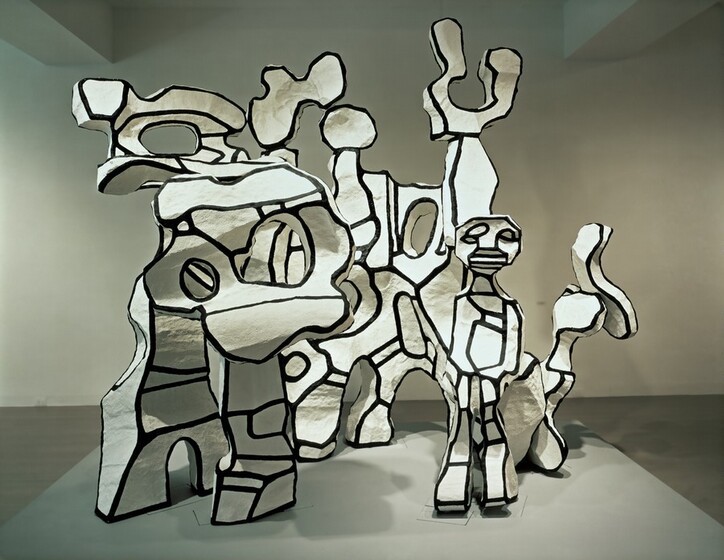 Contents
The Portraits of Giuliano de' Medici by Sandro Botticelli
Elizabeth Walmsley and Alexander J. Noelle, with Babette Hartwieg
"Comparable to the Very Tips of Their Spades": Technical and Political Connections among Serial Busts of Charles V
Dylan Smith and Wendy Sepponen
The Mellon Mercury: Investigating a Giambologna Replica
Shelley Sturman, in collaboration with Debra Pincus
Auguste Rodin and the Question of the Original in Sculpture
Antoinette Le Normand-Romain
Vincent van Gogh's Three Portraits of Marcelle Roulin
Kathrin Pilz, Louis van Tillborgh, Muriel Geldof, and Ann Hoenigswald
The Story Not Told: The Examination and Treatment of Edward Steichen's Oochens Series
Linda Owen and Kathryn Morales
Jean Dubuffet: Molding a New Reality
James Gleason
To Print on Air: Robert Rauschenberg's Hoarfrost Editions
Adam Greenhalgh, Adam Novak, Julia M. Burke, Lisha Deming Glinsman, Suzanne Quillen Lomax, and Molly K. McGath
In Focus
Paolo Veronese's Finding of Moses: A Reassessment
Joanna Dunn and John Marciari
You May Also Like
Contact us at [email protected] or Conservation Division, National Gallery of Art, 2000B South Club Drive, Landover, MD 20785