Facture Volume 5: Modern and Contemporary Art
Volume 5 of the National Gallery's biennial conservation research journal Facture explores issues associated with the conservation and technical analysis of modern and contemporary art. Focusing on works in a variety of mediums by celebrated artists, this publication's seven essays offer expertise from conservators, scientists, and art historians, yielding exceptional insights into extraordinary works of art.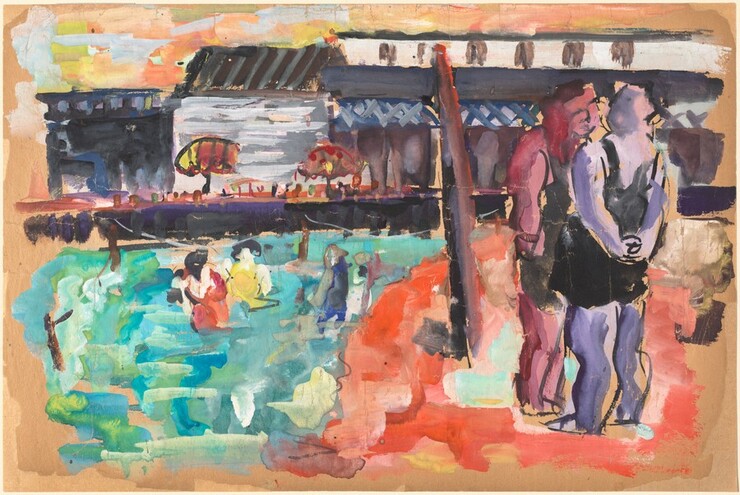 Two essays probe the complex and experimental painting methods of Edward Steichen and Jules Olitski. The first investigates Steichen's penchant for experimenting and reworking the palette as he reconsidered the relationship of his colors. The second presents an in-depth study of Olitski's painting methods, underscoring the artist's enthusiasm for process as an aesthetic component of his finished work. Paper supports are the subject of two further essays, one describing the importance of handmade papers used by Jasper Johns during his early years as a printmaker, the other discussing Mark Rothko's use of colored construction papers with opaque watercolors in the 1930s.
The final three essays address issues of conserving contemporary art. The first chronicles more than 20 years of research into a durable yet aesthetically acceptable black paint for Tony Smith's sculpture exhibited outdoors. The second focuses on the treatment of Adolph Gottlieb's Wall and the quest to return its marred surface to an appropriate appearance. And the third shares valuable exchanges with artists that underscore the balance of collaboration and compromise that is vital to the conservation of contemporary art.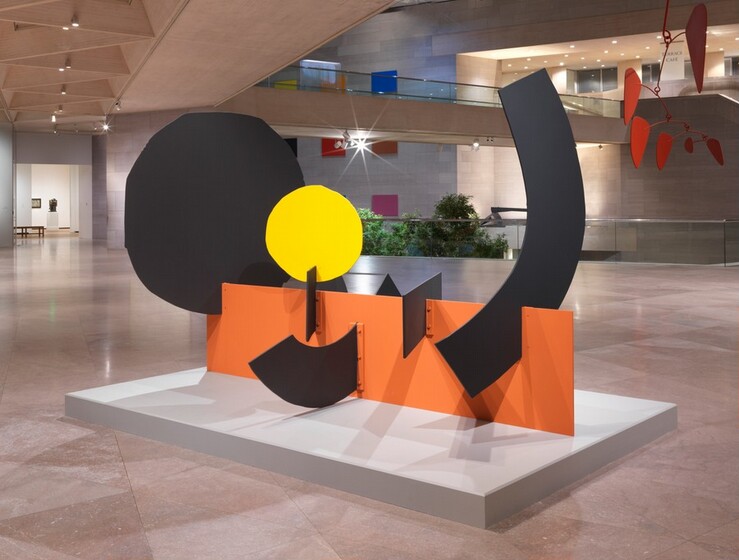 These seven peer-reviewed essays, enlivened with spectacularly detailed photography, navigate interdisciplinary boundaries to examine artworks from technical, scientific, and art-historical perspectives. Volume 5 also expands the dialogue of the series to include essential contributions from artists, their families, and their foundations.
Contents
Back to the Garden: Edward Steichen's Sunflower Paintings
Charles Brock, Jay Krueger, Suzanne Quillen Lomax, Kathryn Morales, and Linda Owen
Investigating Mark Rothko's Water-Based Paintings on Construction Paper from the 1930s
Michelle Facini, Kathryn A. Dooley, Christopher Maines, Kathryn Morales, and John K. Delaney
The Evolving and Elusive Facture of Jules Olitski
Erin Stephenson
Of Material Concern: Jasper Johns, Tatyana Grosman, and Handmade Printing Papers
Amy Elizabeth Hughes
Color Shifts: The Conservation of Adolph Gottlieb's Wall
Robert Price
Twenty Years of Repainting Tony Smith
Katherine May
The Artist as Primary Source in the Conservation of Contemporary Sculpture
Shelley Sturman and Molly Donovan
You May Also Like
Contact us at [email protected] or Conservation Division, National Gallery of Art, 2000B South Club Drive, Landover, MD 20785