Pre-Raphaelites: Victorian Art and Design, 1848–1900
February 17 – May 19, 2013
West Building, Main Floor, Northeast Galleries

Pre-Raphaelites
Victorian Art and Design, 1848-1900
Pre-Raphaelites
Victorian Art and Design, 1848-1900
Pre-Raphaelites
Victorian Art and Design, 1848-1900
Pre-Raphaelites
Victorian Art and Design, 1848-1900
Pre-Raphaelites
Victorian Art and Design, 1848-1900
Pre-Raphaelites
Victorian Art and Design, 1848-1900
Pre-Raphaelites
Victorian Art and Design, 1848-1900
Pre-Raphaelites
Victorian Art and Design, 1848-1900
Pre-Raphaelites
Victorian Art and Design, 1848-1900
Pre-Raphaelites
Victorian Art and Design, 1848-1900
Pre-Raphaelites
Victorian Art and Design, 1848-1900
Pre-Raphaelites
Victorian Art and Design, 1848-1900
Pre-Raphaelites
Victorian Art and Design, 1848-1900
Pre-Raphaelites
Victorian Art and Design, 1848-1900
Pre-Raphaelites
Victorian Art and Design, 1848-1900
Pre-Raphaelites
Victorian Art and Design, 1848-1900
Pre-Raphaelites
Victorian Art and Design, 1848-1900
Pre-Raphaelites
Victorian Art and Design, 1848-1900
Pre-Raphaelites
Victorian Art and Design, 1848-1900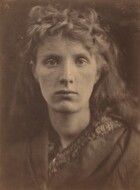 Pre-Raphaelites
Victorian Art and Design, 1848-1900
Pre-Raphaelites
Victorian Art and Design, 1848-1900
Pre-Raphaelites
Victorian Art and Design, 1848-1900
Pre-Raphaelites
Victorian Art and Design, 1848-1900
Pre-Raphaelites
Victorian Art and Design, 1848-1900
Pre-Raphaelites
Victorian Art and Design, 1848-1900
Pre-Raphaelites
Victorian Art and Design, 1848-1900
Pre-Raphaelites
Victorian Art and Design, 1848-1900
Pre-Raphaelites
Victorian Art and Design, 1848-1900
Pre-Raphaelites
Victorian Art and Design, 1848-1900
This exhibition is no longer on view at the National Gallery.
Overview: The first major survey of the art of the Pre-Raphaelites to be shown in the United States features some 130 paintings, sculptures, works on paper, and decorative art objects. The young members of the Pre-Raphaelite Brotherhood, formed in 1848, shook the art world of mid-19th-century Britain by rejecting traditional approaches to painting. Combining scientific precision, an innovative approach to subject matter, and brilliant, clear colors, Pre-Raphaelitism was Britain's first avant-garde art movement.
Organization: Organized by Tate Britain in collaboration with the National Gallery of Art, Washington.
Sponsor: The exhibition is made possible through the generous support of Sally Engelhard Pingree and The Charles Engelhard Foundation. The exhibition is supported by an indemnity from the Federal Council on the Arts and the Humanities.
Attendance: 250,915
Catalog: Pre-Raphaelites: Victorian Art and Design by Tim Barringer et al. New Haven and London: Yale University and Tate Publishing, 2012.
Brochure: Pre-Raphaelites: Victorian Art and Design, 1848 – 1900, February 17-May 19, 2013 by Margaret Doyle. Washington, D.C.: National Gallery of Art, 2013.
Other Venues: Tate Britain, London, September 12, 2012–January 13, 2013
The State Pushkin Museum of Fine Arts, Moscow, June 13–September 23, 2013