American Surreal: Arshile Gorky and Nathan Lerner
July 31, 2019 – February 19, 2020
East Building, Ground Level - Gallery 106A
This exhibition is no longer on view at the National Gallery.
The painter Arshile Gorky (1904–1948) and the photographer Nathan Lerner (1913–1997) worked in different cities and probably never met. Yet they were united by the influence of surrealism, an artistic movement that started in France in the 1920s and sought to channel the powers of the unconscious mind into art.
Many American artists embraced surrealism in the late 1930s and 1940s, particularly after the 1936–1937 exhibition Fantastic Art, Dada, Surrealism at New York's Museum of Modern Art and the arrival in the United States of European surrealists fleeing war and fascism. As the works in this room show, Gorky, a pioneer of abstract expressionism or the so-called New York School, and Lerner, who studied and taught photography at Chicago's New Bauhaus, found diverse ways to engage with the movement's ideas.
Surrealism's influence is evident in Gorky's and Lerner's strange, sometimes violent imagery. Lerner often distorted the human figure, isolating body parts such as the eyeball and twisting forms into wiry visions. Many of Gorky's works evoke reclining nudes that have been turned inside out, or organ-like shapes that have been liberated from bodies. In pursuit of these unnerving images, both Gorky and Lerner pushed the boundaries of their chosen media. In his drawings, Gorky deliberately smudged pencil marks and aggressively scratched into the paper with his pen. Lerner made his photographs into hallucinatory images by shooting through screens like textured glass and experimenting with light in novel ways.
Taken together, their restless explorations suggest the far reaches of the human imagination, increasingly untethered from the constraints of naturalism.
About this Series
American Art, 1900–1950: Prints, Drawings, and Photographs
During a period fueled by enormous urban growth and technological changes, riven by world wars, and rocked by new modes of thought, American artists explored many diverse means to express their changing experience and environment. Prints, drawings, and photographs were vital media through which artists pursued radical experiments in form, figuration, and abstraction. Reevaluating European traditions, they developed new ways of seeing the modern world around them.

Complementing the American modernist paintings and sculptures in the adjacent galleries, these rotating installations feature prints, drawings, and photographs by American artists working in the first half of the 20th century. By looking at pairs or groups of artists, or at broader themes such as abstract portraiture or the Machine Age, the installations spark conversations between established and lesser-known figures in American modernism and highlight the era's full range and complexity.

American Surreal: Arshile Gorky and Nathan Lerner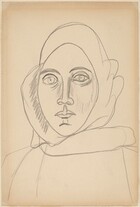 American Surreal: Arshile Gorky and Nathan Lerner

American Surreal: Arshile Gorky and Nathan Lerner

American Surreal: Arshile Gorky and Nathan Lerner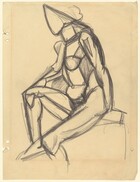 American Surreal: Arshile Gorky and Nathan Lerner

American Surreal: Arshile Gorky and Nathan Lerner

American Surreal: Arshile Gorky and Nathan Lerner

American Surreal: Arshile Gorky and Nathan Lerner

American Surreal: Arshile Gorky and Nathan Lerner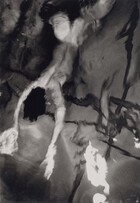 American Surreal: Arshile Gorky and Nathan Lerner

American Surreal: Arshile Gorky and Nathan Lerner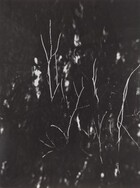 American Surreal: Arshile Gorky and Nathan Lerner

American Surreal: Arshile Gorky and Nathan Lerner

American Surreal: Arshile Gorky and Nathan Lerner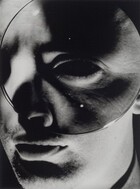 American Surreal: Arshile Gorky and Nathan Lerner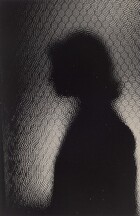 American Surreal: Arshile Gorky and Nathan Lerner
Organization: Organized by the National Gallery of Art, Washington
Passes: Admission is always free and passes are not required