Raphael and His Circle
February 16 – November 15, 2020
West Building, Ground Floor - Galleries 22 and 22A
This exhibition is no longer on view at the National Gallery.
Raphael (1483–1520) was one of the greatest artistic figures working in the Western classical tradition. To mark the 500th anniversary of his death, the Gallery presents 26 prints and drawings in an intimate installation. These works illustrate how Raphael's art shaped the standard of aesthetic excellence for later artists, connoisseurs, and scholars. The exhibition features four drawings by Raphael: the sheet from which the design of his painting Saint George and the Dragon (c. 1506, National Gallery of Art, Washington) was transferred; the cartoon for the so-called Belle Jardinière (The Virgin and Child with Saint John the Baptist, 1507, Louvre Museum, Paris); a detailed representation of the prophets Hosea and Jonah, a well-known study for part of the frescoes in the church of Santa Maria della Pace in Rome; and a study of eight apostles for the design of the tapestry Christ's Charge to Peter (c. 1514, Vatican Museum). Nine drawings by his closest collaborators and followers—Giulio Romano, Polidoro da Caravaggio, and Perino del Vaga—are also on view. The exhibition includes 10 engravings, as well as a chiaroscuro woodcut, by the earliest interpreters of Raphael's designs: Marcantonio Raimondi and his followers Agostino dei Musi and Marco Dente as well as Ugo da Carpi. The Gallery's four paintings by Raphael—the largest and most important group outside Europe—represent the central decade of his activity and are permanently displayed on the Main Floor of the West Building.

The exhibition is curated by Jonathan Bober, Andrew W. Mellon Senior Curator of Prints and Drawings, National Gallery of Art.
Originally scheduled to close on June 14, 2020, the exhibition closed early when the COVID-19 pandemic museum closure began on March 14, 2020. The exhibition re-opened on October 13, 2020, with an extended closing date of November 15, 2020.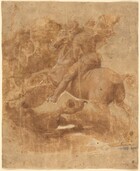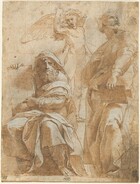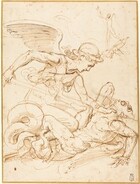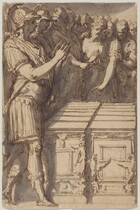 Organization: Organized by the National Gallery of Art, Washington
Hashtag: #Raphael500
Attendance: 21,778
Gallery Talks: Staff led gallery talks.