October 8, 2022 – January 8, 2023
West Building, Ground Floor, Galleries G33–⁠G34
Only about 35 paintings by Johannes Vermeer are known today. The National Gallery owns four works by or attributed to this beloved 17th-century Dutch artist: Woman Holding a Balance, A Lady Writing, Girl with the Red Hat, and Girl with a Flute.

For decades, conservators, scientists, and curators at the National Gallery have conducted research into this quartet of paintings as well as two enigmatic works that are now considered to be 20th-century forgeries. Vermeer's Secrets draws on 50 years of imaging technology and microscopic examination to illuminate—and sometimes revolutionize—our understanding of how Vermeer achieved the compelling effects of his paintings' light-filled moments of quiet solitude.
In this behind-the-scenes glimpse, we reveal our findings about these paintings and the artist who made them. We want to share those secrets with you.
Works on View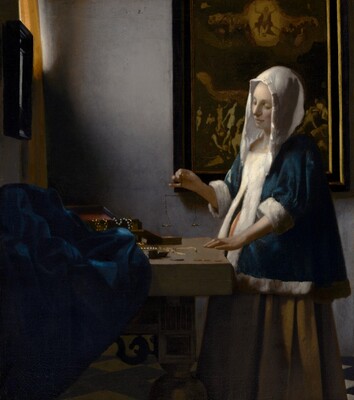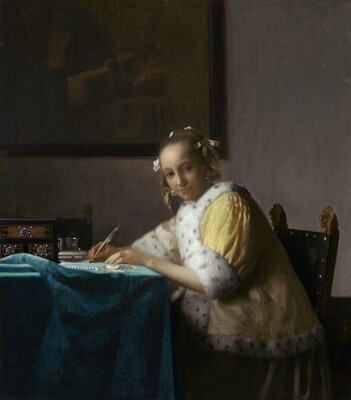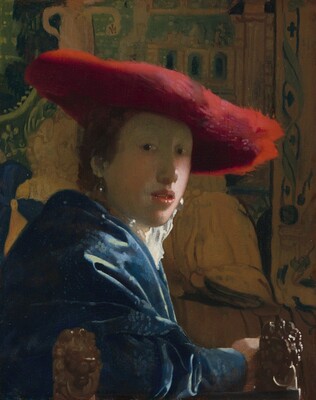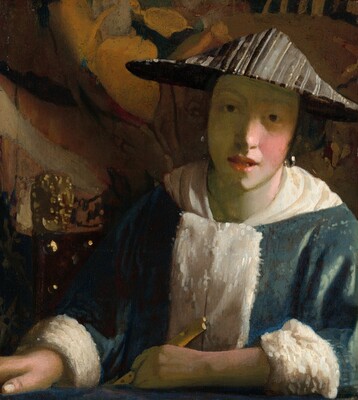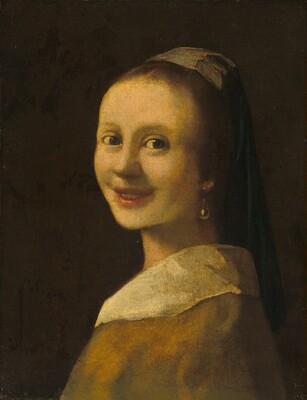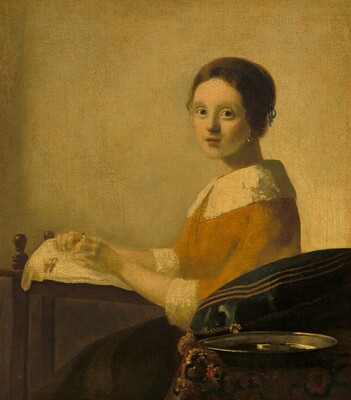 Explore & Share
Organization
Organized by the National Gallery of Art, Washington
The exhibition is curated by Betsy Wieseman, curator and head, and Alexandra Libby, associate curator, department of Northern European painting, National Gallery of Art.
Conservation research and technical imaging at the National Gallery were provided by Dina Anchin, associate paintings conservator; John K. Delaney, senior imaging scientist; Kathryn A. Dooley, imaging scientist; E. Melanie Gifford, conservation scientist (retired); and Lisha Deming Glinsman, conservation scientist (retired).
Passes
Visitors may be required to join a virtual line upon arrival. Sign up at the exhibition entrance or any information desk and explore the museum while you wait. Groups are limited to six people.