Activity: Rhythms of Everyday Life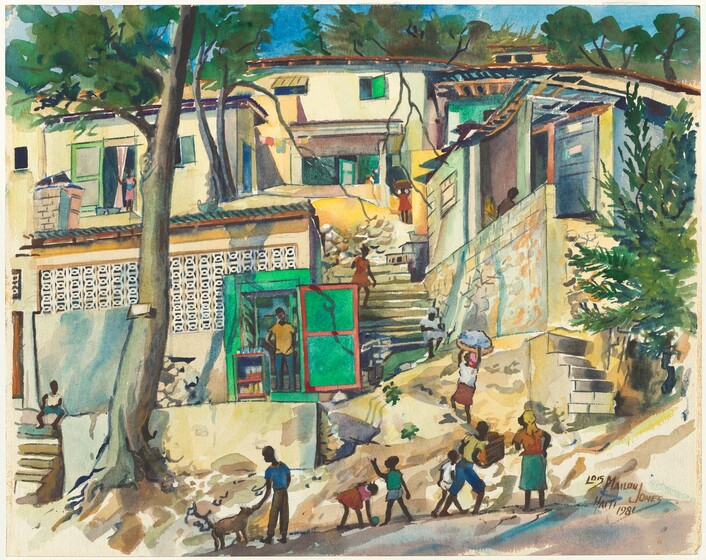 Observation and Discussion
What stands out to you in this painting? Ask students to look at the image individually and identify moments of work, rest, and play. Each student should select one or two individuals in the painting and write a few sentences about what they might be doing, thinking, or feeling.
Come together as a class and discuss what you noticed. Where do you imagine the location to be? In what ways is this community similar to and different from your own? Consider the people and activities depicted as well as the physical space.
Read a brief chapter on Lois Mailou Jones's time in Haiti. Why do you think she chose to paint this scene? What aspects of the community does she capture?

Connections
As a creative extension, ask students either to create a work of art or to write a one-page description of a specific location in their own community that captures some of the people, activities, and unique elements of this place.
As you work, listen to music from Haiti: "Mini Jazz," Spotify Sound of Haitian Dance, or explore some of Songline's essential Haitian Albums.