Process and Product: Sculpture
Explore activities, ideas, and artworks to learn more about sculpture techniques- and get inspired to create! This unit features a video with a contemporary working artist who makes sculptures, image galleries of sculptures from the National Gallery's collection, an explainer that dives into the basics of sculpture, and a lesson for beginner experimentation with a sculpture technique. This resource is intended for grades 6-12.
Hear From An Artist About Her Work
In this video, artist Jenny Wu discusses her approach to sculpture and how she developed her personal style as an artist.
After you watch the video, talk about these questions.
Why did the artist experiment with a variety of techniques?
What materials did she use to create sculptures?
What does she find intriguing about sculpture as a medium?
What interests you about sculpture?

Sculpture From the National Gallery of Art
Artists use different methods and materials to create three-dimensional sculptures. As you look at each group of images, consider these questions.
How does each artist use scale, color, line, and shape?
What materials are used in these sculptures?
How do you think the artists prepare to make these sculptures
How do you see the artists manipulating space in these sculptures
What feeling or story does each sculpture communicate? Why do you think that?
What about these sculptures surprises or inspires you?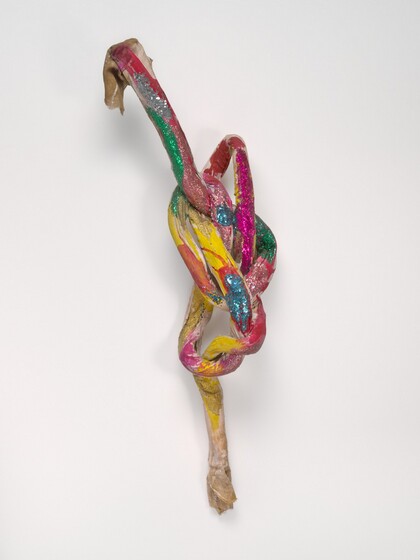 Lynda Benglis (born 1941) is an American artist who incorporates a wide variety of materials, such as aluminum, cotton, latex, and beeswax, into her three-dimensional works of art. Benglis experiments with techniques to create various forms, and she often thinks of her sculptures as extensions of her body's movements.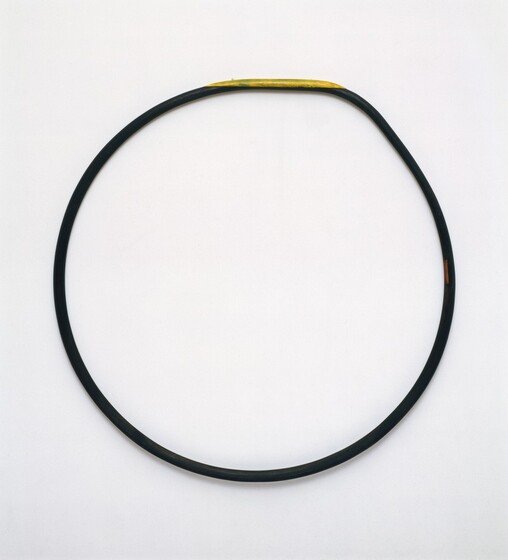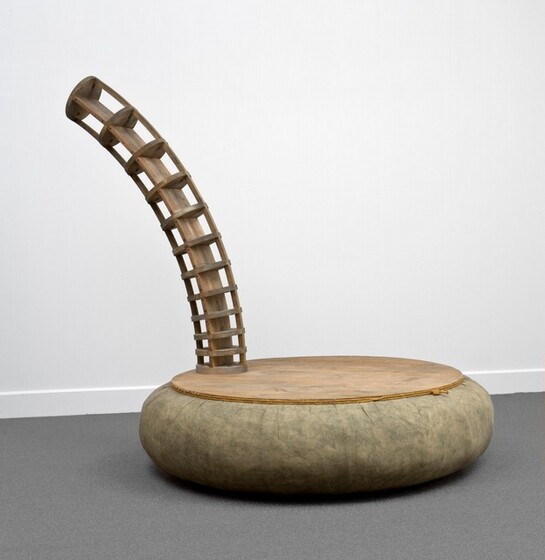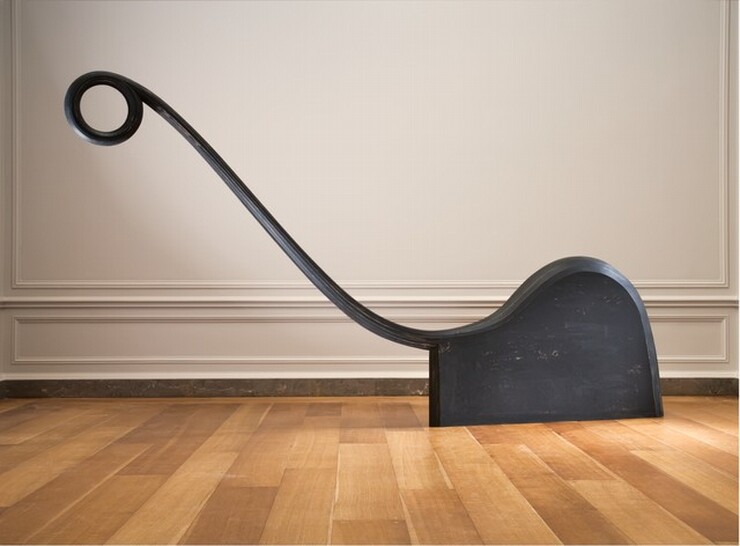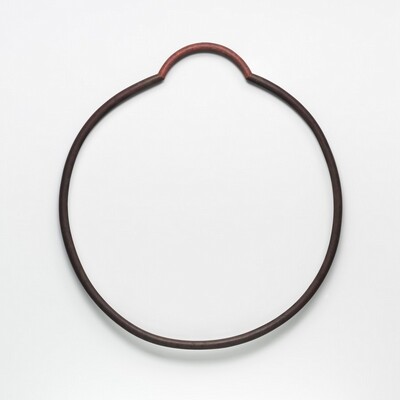 Martin Puryear (born 1941) lives and works in Washington, DC. He usually sculpts single blocks of wood, using his skills in carving to transform wood into works of art. As a young artist Puryear travelled to West Africa to study basket weaving and woodworking. These craft traditions influenced his methods as a sculptor.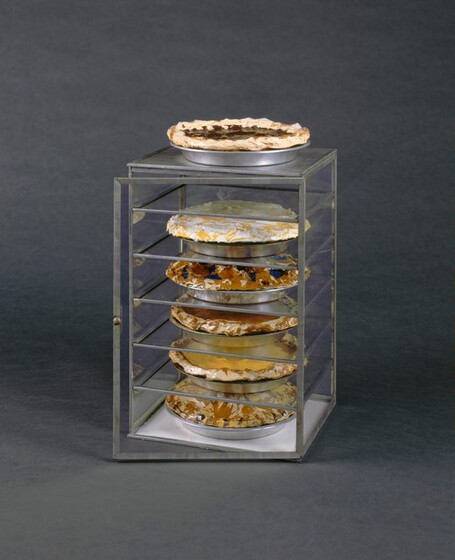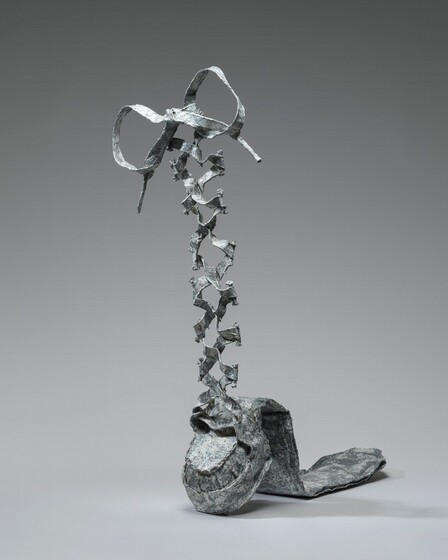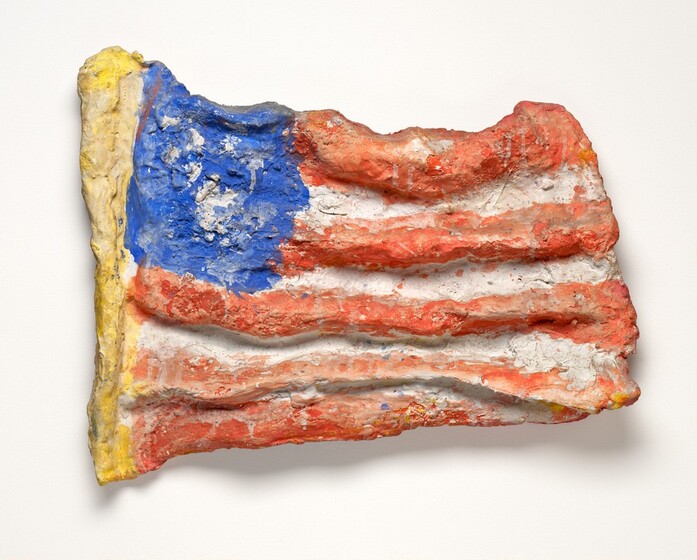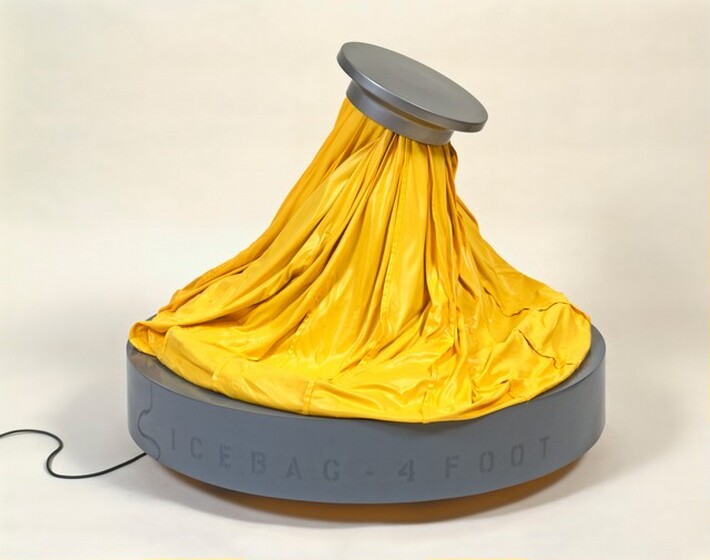 Claes Oldenburg (born 1929), an artist born in Sweden, makes large-scale sculptures of everyday objects, including tubes of toothpaste, food, and jewelry. Oldenburg uses rigid, durable materials for his outdoor sculptures, while many of his other works are made of vinyl, nylon, and other soft but sturdy materials.