National Gallery of Art Announces Sodexo Live! as New Food Service Operator for East and West Buildings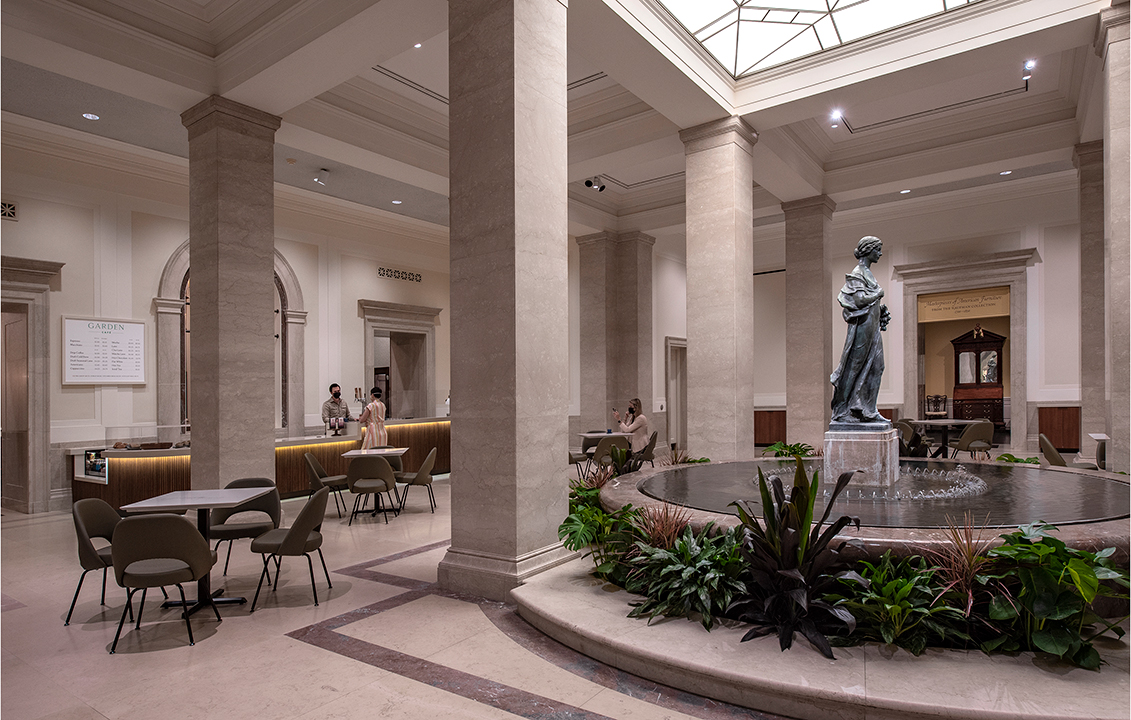 Washington, DC—The National Gallery of Art has announced that Sodexo Live! has been selected as the new food service operator for our East and West Building dining locations. This includes the West Building's Garden Café, the Espresso & Gelato Bar and the Cascade Café on the Concourse, and the East Building's Terrace Café. Sodexo Live! brings decades of expertise and robust service industry corporate support to this new contract, which begins on October 1, 2022. Sodexo Live! will bring new technology, innovative menus, and collaborations with local chefs—an exciting complement to the National Gallery's sustainability goals and equally important to Sodexo Live!, whose US headquarters are in Gaithersburg, Maryland.
As the leading partner to some of the world's most iconic venues, Sodexo Live! will tap into its extensive network of well-trained hospitality professionals, local purveyors, and culinary expertise.
Guest Services Inc. will remain the food service operator for the Sculpture Garden's Pavilion Café.
About Sodexo Live!
Sodexo Live! manages prestigious conference, cultural, and sporting venues and major events all over the world. With 40,000 employees and 500 sites, Sodexo Live! offers clients a range of bespoke catering, sales, and event management services, helping to transform the consumer experience into unforgettable memories. Sodexo Live! commits to unlocking customers' full potential while favoring local communities. Sodexo Live! contributes to the success of prestigious events such as Royal Ascot, the Tour de France, the Rugby World Cup and soon the Paris 2024 Games, and showcases exceptional venues such as the Eiffel Tower Restaurants, Bateaux Parisiens, Yachts de Paris, the Royal Academy of Arts in London, the Museo del Prado in Madrid, the Hard Rock Stadium, the Scottish National Gallery, and the Hollywood Bowl in Los Angeles.
Contact Information
General Information
For additional press information please call or send inquiries to:
Department of Communications
National Gallery of Art
2000 South Club Drive
Landover, MD 20785
phone: (202) 842-6353
e-mail: [email protected]
Related Resources