National Gallery of Art Appoints Laura L. Lott as Administrator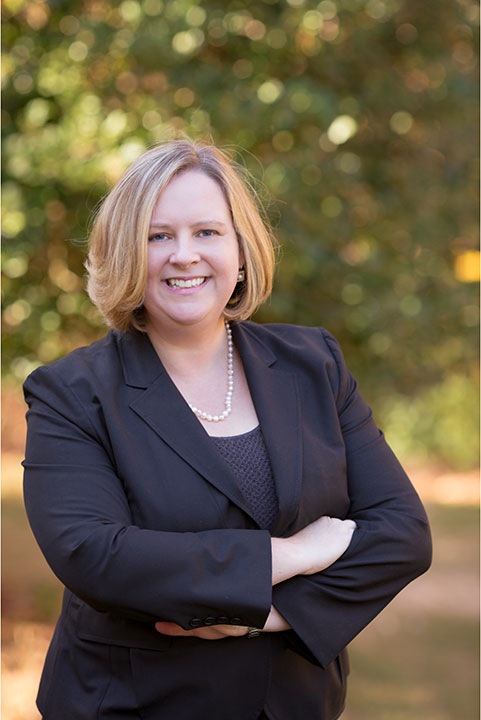 Washington, DC—The National Gallery of Art today announced the appointment of Laura L. Lott as administrator, leading the operational, architecture, and sustainability strategy of one of the largest and most visited art museums in the world.
When Lott begins her tenure on July 3, she will become the National Gallery's eighth administrator since the museum was founded in 1937 and will succeed Sheila McDaniel, who will depart in early summer. The National Gallery's administrator is a member of the senior leadership team, overseeing the divisions of administrative support, architecture and capital improvement, facilities, horticulture, personnel, procurement, and security, which together comprise nearly one-half of the museum's staff. Since 2015, Lott has been president and chief executive officer of the American Alliance of Museums (AAM).
"We are delighted to welcome Laura Lott to the National Gallery as our next administrator. Laura is a proven leader with deep expertise in the challenges and opportunities facing America's museums. While leading the American Alliance of Museums (AAM), she has demonstrated her commitment to excellence in museums, championing diversity and inclusion, and advancing initiatives in environmental sustainability. Laura is an authentic leader, and I am confident that National Gallery staff will appreciate her warmth, energy, and good humor," said Kaywin Feldman, director of the National Gallery of Art.
In addition to overseeing the hundreds of National Gallery staff who care for 1.3 million square feet of public and private space, including iconic, architecturally significant buildings and landscapes, Lott will manage a nearly $100 million annual budget for operations and building renovations, including the complex, multiyear master facilities plan and the implementation of the National Gallery's new sustainability program.
"This opportunity to continue serving the museum field—and to serve our nation—is an incredible honor," said Lott. "My career so far has fueled my passion for lifelong learning, inspirational spaces and experiences, taking care of our planet, and the power of museums. I am inspired by the National Gallery's mission and values, and I look forward to working with the talented team at the National Gallery to welcome all people to explore and experience art, creativity, and our shared humanity."
Lott is a recognized visionary leader in the museum field. Her areas of expertise include organizational development, museum governance and operational excellence, data-driven strategic planning and change management, and museum advocacy.
During her 13-year career at AAM, where she was the first woman leader in the organization's 110-year history, Lott served as president and CEO (2015 to present) and COO and CFO (2010–2015). While at AAM, Lott launched several groundbreaking initiatives for the museum field's largest excellence and accreditation association. She established AAM's first department of diversity, equity, accessibility, and inclusion (2016) and launched Facing Change: Advancing Museum Board Diversity and Inclusion (2019–2022). Lott led an expansive advocacy effort to secure unprecedented federal relief funding for museums during the pandemic.
From 2005 to 2010, Lott served as the chief operating officer for National Geographic Society's The JASON Project, where she managed the funding and partnerships for the initiative's presence in classrooms, museums, and after-school programs. Lott was also the director of programs and operations at the MarcoPolo Education Foundation and MCI Foundation (2000–2004) as well as a senior associate at PricewaterhouseCoopers (PwC).
Lott holds a BS in business from American University in Washington, DC. She is also a certified public accountant and a private pilot.
Contact Information
General Information
For additional press information please call or send inquiries to:
Department of Communications
National Gallery of Art
2000 South Club Drive
Landover, MD 20785
phone: (202) 842-6353
e-mail: [email protected]
Related Resources