Must-Sees at the National Gallery
Welcome! Visiting for the first time? Only have an hour to spend? That's enough time to connect with intimate portraits, discover "action painting," and meet a 14-foot-tall rooster.
The National Gallery is the museum of the nation—your museum! Come inside to explore and experience art, creativity, and our shared humanity.
These must-see artworks offer a glimpse of the incredible variety of artists, materials, and spaces across our campus. So grab a map and visit them in any order you choose.
West Building Must-Sees
Here you'll find works from the 11th through the early 20th century. Opened in 1941, this first National Gallery building was architect John Russell Pope's last design. The domed rotunda in its center is based on the interior of the Pantheon in Rome.
East Building Must-Sees
Discover our collection of modern and contemporary art. Opened in 1978, the light-filled building is widely considered I. M. Pei's most ambitious design. Look for the many triangles in its architecture.
Sculpture Garden Must-Sees
Wander through this 6.1-acre oasis in the heart of the city. It's a peaceful setting for large-scale works of modern sculpture.
Louise Bourgeois, Spider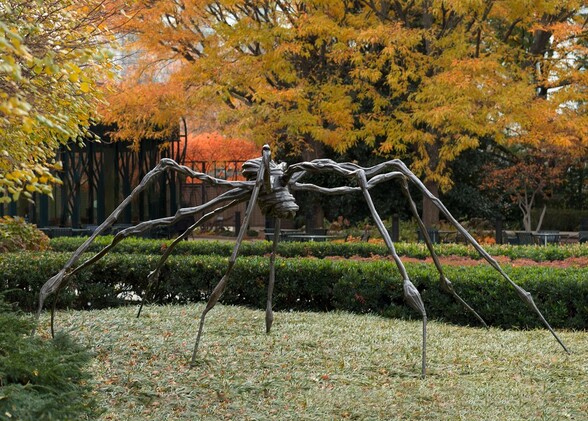 The spider reminded Bourgeois of her mother, who died when the artist was a young woman. She had been a weaver and restorer of tapestries. While spiders frighten or disgust many people, Bourgeois saw them as clever and protective.
Robert Indiana, AMOR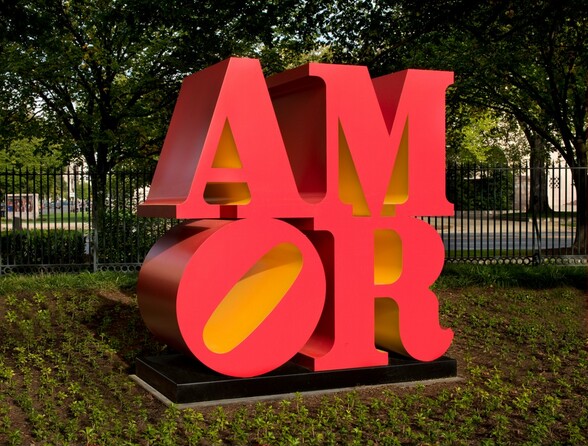 Amor—love in Spanish and Italian— was a continuing theme for painter and sculptor Robert Indiana. His distinctive "LOVE" sculptures, with their slanted Os, have appeared in public spaces around the world. In 1973, the design was featured on a US postage stamp. It became associated with the Vietnam War-era peace movement.