ASR, TNC, uff. 11, 1595, pt. 1, vol. 30, fols. 941r-v
Summary
1595/12/10
Archivio di Stato di Roma (ASR)
Domizio Guglielmo Romano is appointed by the Accademia di San Luca as procurator of the Accademia for civil, criminal, and mixed lawsuits. He is not present when the meeting takes place.
Transcription
[Fol. 941r]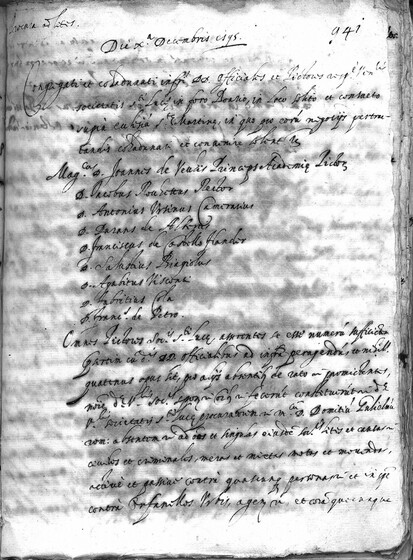 Procura ad lites
Die Decima Decembris 1595
Congregati et cohadunati infrascripti DD. Officiales et Pictores respective Venerabilis
societatis Sancti Lucae in foro Boario, in Loco solito et consueto
suprà Ecclesiam Sanctae Martinae, in quo pro eorum negociis pertrac-
tandis cohadunari et convenire solent Videlicet
Mag.cus D. Ioannes de Vecchis Princeps Academiae Pictorum
D. Iacobus Rocchettus Rector
D. Antonius Ursinus Camerarius
D. Durans de Albertis
D. Franciscus de Castello Flander
D. Salustius Biagiolus
D. Agabitus Visconti
D. Fabritius Cola
D. Franc.s de Petro
Omnes Pictores Societatis Sancti Lucae asserentes se esse numerum sufficientem
presertim cum dictis DD. Officialibus ad infrascripta peragendum et nihilominus
quatenus opus sit, pro aliis absentibus de rato etc. promictentes,
nomine dictae Venerabilis Societatis sponte etc. omnibus etc. fecerunt constituerunt etc. dictae
Venerabilis Societatis sancti Lucae procuratorem etc. M. cum D. Domitium Gulielmum
romanum absentem etc. ad omnes et singulas eiusdem Societatis lites et causas etc.
civiles et criminales, meras et mixtas motas et movendas,
activè et passive contrà quascunque personas etc. et in specie
contrà Orfanellos Urbis, agendum etc., et coram quecunque
[Fol. 941v]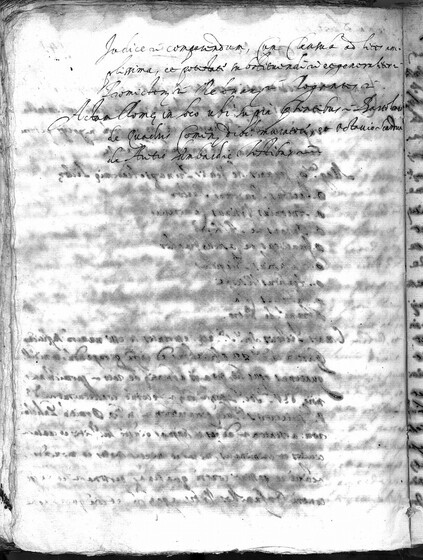 Iudice etc. comparendum, Cum Clausula ad lites am-
plissima, et potestate substituendi etc. et generaliter etc.
Promictentes etc. Relevantes etc. Rogantes etc.
Actum Romae in loco ubi suprà presentibus etc. Bartolomeo
de Quadris Comensis diocesis muratore et Octavio Scardua
de Aretio Lombardie Testibus etc.