ASR, TNC, uff. 11, 1598, pt. 2, vol. 38, fols. 321r-v, 334r
Summary
1598/04/26
Archivio di Stato di Roma (ASR)
The Accademia approves the subletting of one of Antonio Orsini's properties (a house used as a hospice) for 30 scudi annually.
Transcription
[Fol. 321r]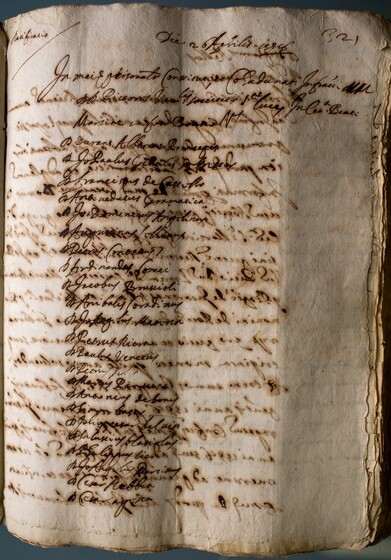 [Fol. 321v]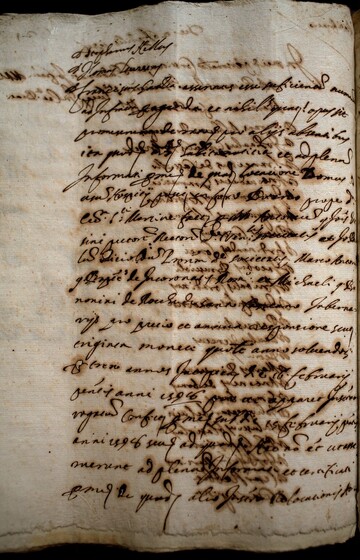 D. Stephanus Nellus
D. Thomas Lauretius
D. Franciscus Garzia assenates esse suficientem numerum
ad Infrascripta per agenda et nihils quatenus opus sit
promiseru[nt] de ratu etc. pro aliis absentibus
ita quod etc. [...] etc. habit[a] notitia et ad plenum
Informati per me etc. de quod locatione Domus ad
usum Hospitii positae in foro Boario prope dicta
Ecclesia Sancte Martine facta pro D. D. Antonium q. Io'is Ur-
sini pictorem Rectorem dictae Venerabilis societatis et Io Pa[u]-
lum Picioldum Procuratorem dictae societatis, Marco Antonio
q. Bapt'e de Incoronatis Romano et Michaeli q. Bo-
nonini de Roccha de Santo Casciano Taberna-
riis pro precio et annua responsione scutorum
triginta monetae quolibet anno solvendorum
[…] tre[…] annos Incipiente die 16 Februarii
presentis anni 1598 pro ut apparet Instrumentum,
rogatum Confectum per me etc. sub die 15 februarii presentis
anni 1598 seu etc. ad quod etc. Nec non estut asse-
ruerunt ad plenum Informati et certificati
per me etc. de quod etc. alio Instrumento Relocationis dom[us]
[Fol. 334r]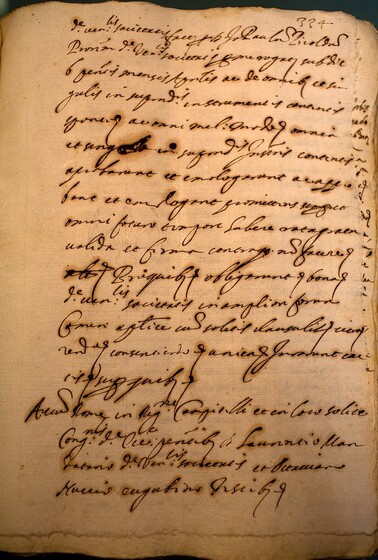 dictae venerabilis societatis facto per D. Io Paulum Picoldum
Procuratorem dictae Venerabilis societatis per me rogato sub die
6 presentis mensis Aprilis ac de omnibus et sin-
gulis in supradictis instrumentis contentis
sponte etc. ac omni meliori modo etc. omnia
et sin[gula] in supradictis Instrumentis contentis
aprobarunt et emologarunt ac approb-
ant et emologant promittens semper et
omni futuro tempore habere rata grata
valida et forma contra qua non facere etc.
ali[qua] etc. Pro quibus obligarunt etc. bona etc.
dictae venerabilis societatis in ampliori forma
Camere apostolice cum solitis clausulis etc.citra etc.
rendendo etc. consentiendo etc. unica etc. Iurarunt tac-
tis etc. super quibus etc.
Actum Romae in Regione Campitelli et in loco solito
Congregationis dictae Ecclesiae presentibus D. Laurentio Man-
datario dictae Venerabilis societatis et Octaviano
Nuccio eugubino Testibus etc.