ASR, TNC, uff. 15, 1623, pt. 2, vol. 96, fols. 427v, 428r-v
Summary
1623/05/01
Archivio di Stato di Roma (ASR)
Following the other act of May 1, 1623, the priest Francesco Grigiotti declares that he is informed of the loan with interest (società d'ufficio) of 25 scudi stipulated with Antiveduto Gramatica. He declares himself to be the guarantor of the loan and receives the 25 scudi from Gramatica.
Transcription
[Fol. 427v]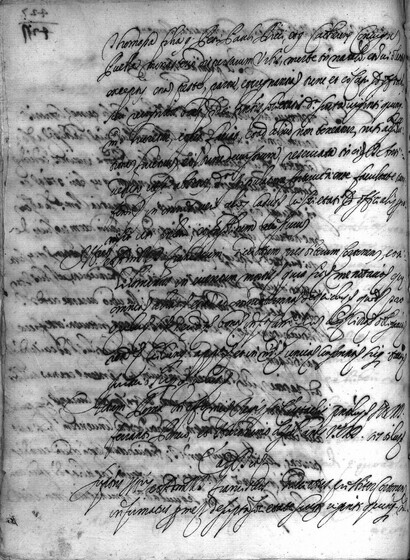 [Fol. 428r]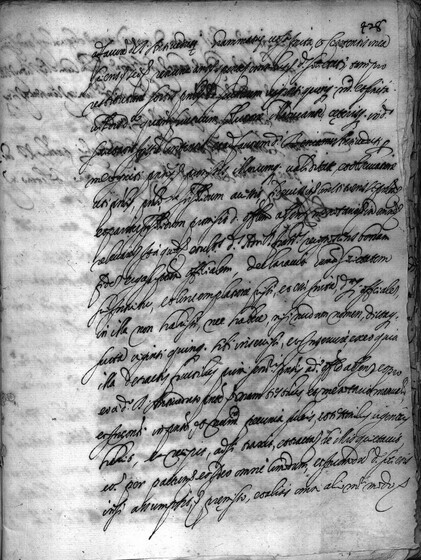 ad favorem dicti D. Antiveduti etc. Grammaticae, ut Supra Inita, et Contentis in ea
Sciens etc. sed etc. renuncians etc. sponte etc. omnibus etc. dicta Societati, tam pro
restitutione Sortis personalis dd. Scutorum vigintiquinque monetae et finita
vel disdicta quam fructuum Solutione illa durante, ceterisque in dicto
Societatis Instrumento Contentis, et ad favorem dicti Antiveduti per
me cogniti presentis etc. promissis, illorumque validitate, et observatione
uti personalis, personaliter, Insolidum accessit, fideiussit, etc. Constituens se personalem etc.
et pariter Insolidum promisit dictum officialem absentem me notario etc. indemnem etc.
relevare etc. Ità quod etc. et ulterius dictus Ad[…] D. Fran.cus recognoscens bonam
fidem ergo Supradictum officialem, declaravit huiusmodi Societatem
sui Intuitu, et Contemplatione fuisse, et esse Initam, dictumque officialem,
in illa non habuisse, nec habere, nisi nudum nomen, dictaque
Scuta viginti quinque sibi inservisse, et Inservire, ex eo quia
illa detractis fructibus primi Semestris presentis a dicto officiale absente et pro
eo à dicto D. Antiveduto presente etc. coram testibus, et me notario manualiter
et Incontanti in presentem, et numerata pecunia Iuleis, et testonibus argenteis
habuit, et recepit, ad se traxit, et tracta etc. de illis quietavit
etiam per pactum etc. et Ideo omni Comodum, et Incomodum dictae Societatis
in se assumpsit, etc. praemisso, et alias omni alio meliori modo etc.
[Fol. 428v]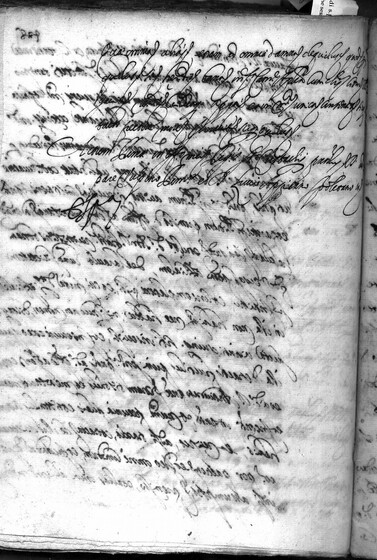 Quae omnia etc. alias etc. etiam ad omnia damna etc. dequibus etc. quod pro
quibus etc. se etc. heredes etc. bona etc. in forma Camerae Apostolicae Cum clausulis etc. Citra etc. obli-
gavit etc. renunciando etc. CuiCunque appellationi etc. et in […] unica etc. consensit etc. sicque
tacto pectore more etc. Iuravit etc. super Quibus etc.
Actum Romae in officio mei etc. Regionis Sancti Eustachii presentibus etc. D. Gas-
pare Vulpino Romano et D. Livio Appicano Spoletano testibus etc.
ESpa etc.