ASR, TNC, uff. 15, 1625, pt. 2, vol. 104, fols. 681r-v, 694r
Summary
1625/06/26
Archivio di Stato di Roma (ASR)
The Accademia dei Pittori decides to approve the agreement made by procurator Pompeo Lazzari. The agreement has been made with the mason Pompeo about the allotment of a credit of 88 scudi and 30 baiocchi. The Accademia decides to undertake a legal discussion in order to review the accounts of former officials.
Transcription
[fol. 681r]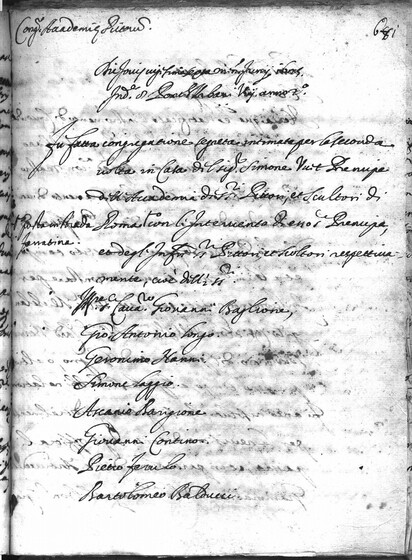 [fol. 681v]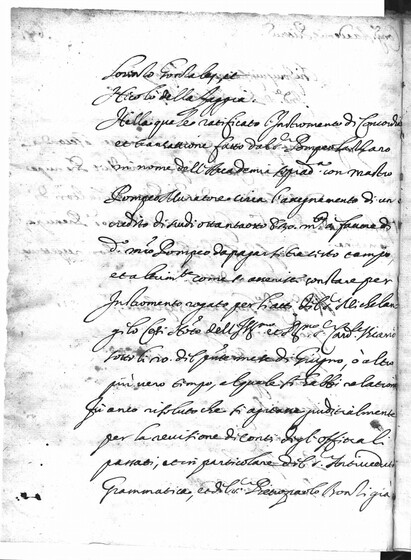 Lorenzo Gonzales, et
Nicolò della Faggia.
Nella quale ratificato l'Instromento di Concordia
et transattione fatto dal s.r Pompeo Lazzaro
in nome dell'Accademia sopradetta con Mastro
Pompeo Muratore circa l'assegnamento di un
credito di scudi ottantaotto [baiocchi][1] [1]
Uncertain. demo 30. moneta à favore di
detto m.ro Pompeo da pagarsi tra lesto[2] [2]
Uncertain. tempo
et altrimente come s'asserisce constare per
Instromento rogato per li atti del s.re Michelan-
gelo Cesi Notaro dell'Ill.mo et R.mo s.r Card.le Vicario
sotto li 20. del presente mese di Giugno, ò altro
più vero tempo, al quale Si habbi relatione
fù anco risoluto che si agitasse giuditialmente
per la revisione de conti degl'offitiali
passati, et in particolare del s.r Antiveduto
Grammatica, et del s.r Pietro Paolo Bonzi già
[fol. 694r]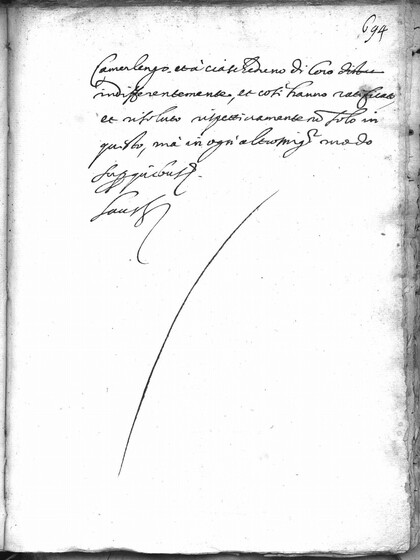 Camerlengo, et à ciascheduno di loro
indifferentemente, et cosi hanno ratificato,
et risoluto rispettivamente non Solo in
questo, mà in ogn'altro miglior modo
Super quibus etc.
Luus etc.