ASR, TNC, uff. 15, 1632, pt. 2, vol. 132, fols. 280r-v, 281v
Summary
1632/05/01
Archivio di Stato di Roma (ASR)
At a general meeting, the Accademia dei Pittori e Scultori charges Pompeo Lazzari with settling a dispute over one of the Accademia's houses; charges Giovanni Antonio Ferrera to visit another of the Accademia's houses and relate what must be done to repair it; and commits to opening the Studio the first Sunday of June. In addition, Michelangelo Guidi must give the five paintings he received from Pompeo Lazzari back to the Accademia.
Transcription
[fol. 280r]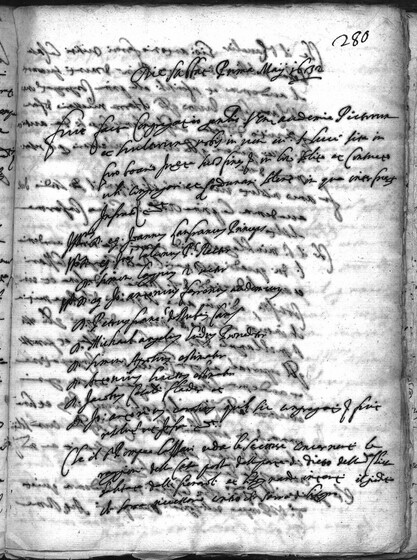 [fol. 280v]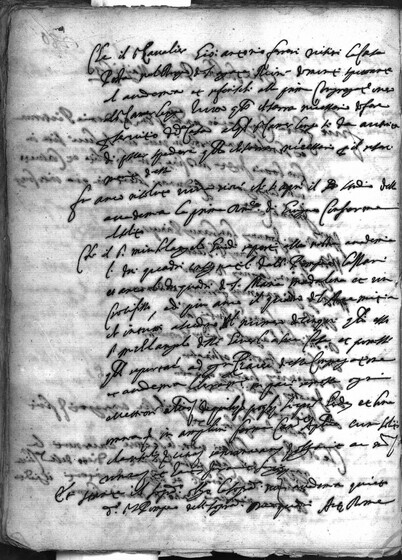 Che il s.r Cavalier Gio: Antonio Ferreri visiti la Casa
Posta nel Borgo di S. Agata Rione de monti spectante
al accademia et referischi alla prima Congregatione anco
al s.r Camerlengo tutto quello che sarra necessario di fare
per servitio di detta Casa al quale s.r Camerlengo si da autorita
di posser spendere quello che sarra nécessario per il resarci-
mento d' esso
Fu anco risoluto viva voce che si apri il studio della
accademia la prima Domenica di Giugno Conforme
al solito
Che il s.r Micchelangelo Guidi reporti alla nostra accademia
li dui quadri consegnatili dal s.r Pompeo Lazzari
et anco li dui quadri di S. Maria Madalena et un
Crocifisso, e di piu anco il quadro del Artemisia
che in tutti ascendono Al numero di cinque quali esso
s.r Michelangelo disse haverli a sua Casa et procurasse
quelli reportaré ad ogni Piacere della Congregatione
et accademia liberamente in pace remostra ogni
eccettione alias etc. de quibus etc. pro quibus etc. Sic pro heredes et hinc
omnia etc. in ampliori forma Camere Apostolice cum solitis
clausulis etc. citra etc. renuncians etc. obligavit ac [...]etc.[1] [1]
Unclear.
unica etc. et tactis Iuravit Super quibus etc.
Et stante il Sopradetto obligo la Sopradetta venerabile accademia quieta
detto s.r Pompeo delli sopradetti Dui quadri Actum Rome
[fol. 281v]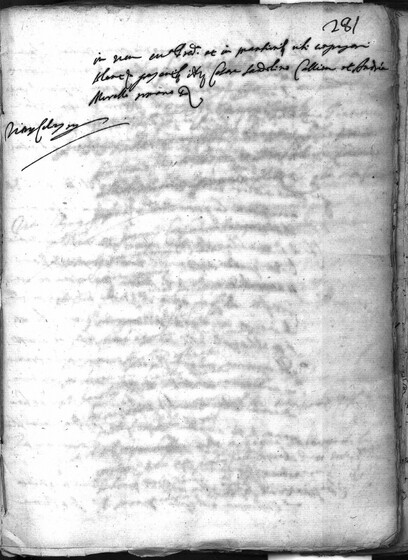 in venerabile ecclesia re[...][2] [2]
Unclear. et in mansionibus ubi congregari
Solent etc. presentibus ibidem etc. Cesare Sandolino Calliense et Andrea
Morello romano testibus etc.
Titus Calius rogavit etc.