ASR, TNC, uff. 15, 1633, pt. 1, vol. 135, fols. 197r-v, 216r
Summary
1633/01/20
Archivio di Stato di Roma (ASR)
The principe and the rectors appoint the following officials: proctors, auditors, peacemakers, visitors to the infirm, and appraisers. Further, the supervisor and the treasurer are confirmed. Finally, the Accademia dei Pittori e Scultori decides to organize the paintings in order to date them and decide where to place them.
Transcription
[fol. 197r]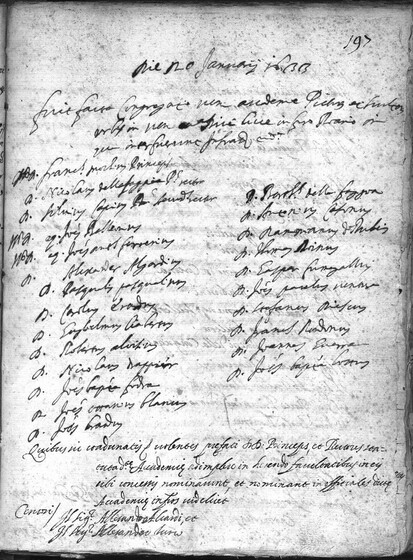 [fol. 197v]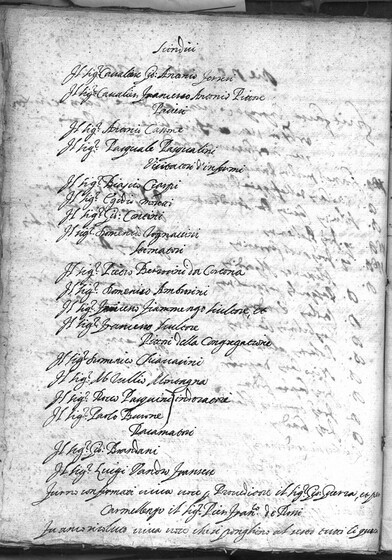 [fol. 216r]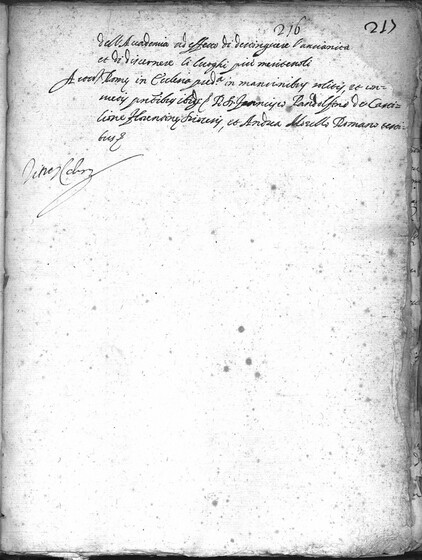 dell'Accademia ad effetto di destinguere l'anzianità
et di discernere li luoghi piu meritevoli
Actum Romae in Ecclesia predicta in mansionibus solitis, et con-
suetis presentibus ibidem etc. R D. Francisco Pandolfino de Casti-
lione florentinae Diocesis, et Andrea Morello Romano testi-
bus etc.
Titus Col' rogavit etc.