ASR, TNC, uff. 15, 1633, pt. 1, vol. 135, fols. 232r-v, 245r
Summary
1633/01/23
Archivio di Stato di Roma (ASR)
The Accademia dei Pittori e Scultori decides to inventory all of its goods. The principe has to negotiate with the Compagnia and officials of San Giuseppe dei Falegnami and with the Jesuits to reach an agreement concerning the alienation of three luoghi di monte; to use some of the proceeds to pay off annuities; and to execute decisions made at earlier meetings regarding a few of the Accademia's houses. Finally, the principe decides that during meetings the members must say prayers to the Madonna.
Transcription
[fol. 232r]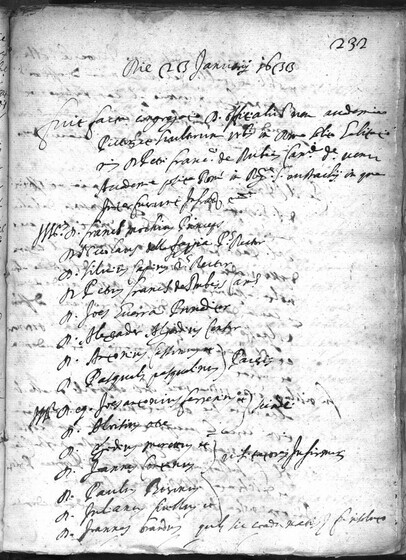 [fol. 232v]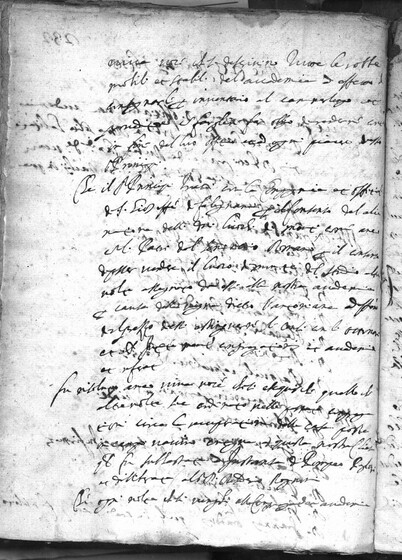 viva voce che si descrivino tutte le robbe
mobili et stabili del accademia ad effetto di
consegnarli per inventario al camerlengo et
proveditore e fargliene far obligo di renderne conto
in fine del loro offitio et ad ogni piacere di esso
s.r Principe
Che il S.r Principe tratti con la Compagnia et offitiali
di S. Gioseffé di falegnami per il Consenso del alie-
natione delli dui luochi di monte, come anco
con li Patri del Seminario Romano per il consenso
di poter vendere il luoco di monte del Studio altre
volte assegnato da essi alla nostra accademia
per causa della vigna dietro l'antoniana ad effetto
del prezzo di essi estinguere li censi con li Ottonari
et alias Iuxta ment[...][4] [4]
Unclear. congregationis et accademie
et referat
Fu risoluto anco viva vocé che si esequischi quello che
altre volte sia ordinato nelle passate congrega-
tioni circa la recuperatione delle case poste
in campo vaccino contigue a questa nostra Chiesa
quali fu subl[...]ate[5] [5]
Unclear. ad Instanza di Pompeo Parlati
et [...][6] [6]
Unclear. al s.r Rolderio Rognoni
Che ogni volta che si venghi alla Congregatione et accademia
[fol. 245r]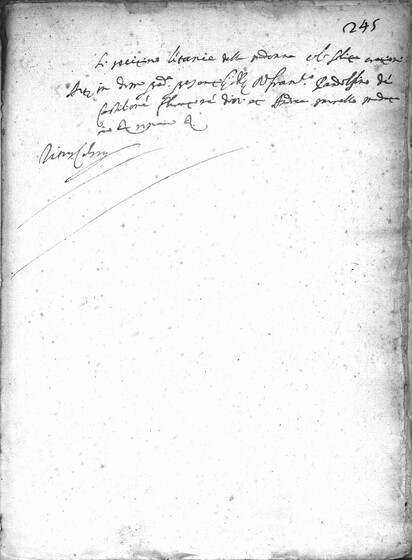 si recitino litanie della madonna cole solite orationi
Actum in domo predicta presentibus ibidem etc. Rd Fran.co Pandolfino dè
Castilione florentine diocesis et Andrea Morello mandata-
rio etc. […][7] [7]
Unclear. etc.
Titus Col' rogavit etc.