Fauve Painting in the Permanent Collection
December 15, 2004 – May 22, 2005
East Building, Ground Floor, Northeast


Fauve Painting in the Permanent Collection

Fauve Painting in the Permanent Collection

Fauve Painting in the Permanent Collection
Fauve Painting in the Permanent Collection
Fauve Painting in the Permanent Collection

Fauve Painting in the Permanent Collection
Fauve Painting in the Permanent Collection

Fauve Painting in the Permanent Collection

Fauve Painting in the Permanent Collection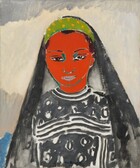 Fauve Painting in the Permanent Collection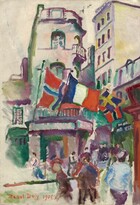 Fauve Painting in the Permanent Collection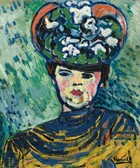 Fauve Painting in the Permanent Collection
This exhibition is no longer on view at the National Gallery.
Overview: Fauve paintings from the National Gallery's permanent collection were brought together for this special installation to commemorate the 100th anniversary of the naming of the fauve movement. Featuring works by Henri Matisse, André Derain, Georges Braque, and Maurice de Vlaminck, the installation coincided with the National Gallery's 2005-2006 celebration of French art.
Organization: This installation was organized by the National Gallery of Art, Washington.
Attendance: 107,035