Machine Age Modernism
November 17, 2017 – May 29, 2018
East Building, Pod 1 Ground Level, Gallery 106A
This exhibition is no longer on view at the National Gallery.
Mammoth cranes, soaring skyscrapers, bulky industrial tanks — the "stupendous magnitude of the new American environment," as artist Louis Lozowick declared, held a powerful allure for artists in the United States during the peak of the machine age, between World Wars I and II. The works on view here testify to that allure. They also reveal the variety of methods that artists used in evoking a machine age modernism: angling their sights up or down along towering buildings, streamlining and abstracting forms, exposing the underlying geometry of architecture and machinery, treating dark shadows as solids, and focusing on interlocking parts, such as the gears in Ralph Steiner's Portrait of Louis Lozowick or the components in Paul Landacre's The Press.

The emphasis on mechanical forms was so great that Stuart Davis's Torso and Head of Two Figures more closely resembles a design for a machine than a drawing of a human body.

Not all artists expressed a reverence for the machine and industry. Although Paul Strand and Alfred Stieglitz both used a machine — a camera — to create their art, Strand in his 1922 article "Photography and the New God" warned that we must humanize "God the machine . . . lest it in turn dehumanize us."

About this Series
American Art, 1900–1950: Prints, Drawings, and Photographs
During a period fueled by enormous urban growth and technological changes, riven by world wars, and rocked by new modes of thought, American artists explored many diverse means to express their changing experience and environment. Prints, drawings, and photographs were vital media through which artists pursued radical experiments in form, figuration, and abstraction. Reevaluating European traditions, they developed new ways of seeing the modern world around them.

Complementing the American modernist paintings and sculptures in the adjacent galleries, these rotating installations feature prints, drawings, and photographs by American artists working in the first half of the 20th century. By looking at pairs or groups of artists, or at broader themes such as abstract portraiture or the Machine Age, the installations spark conversations between established and lesser-known figures in American modernism and highlight the era's full range and complexity.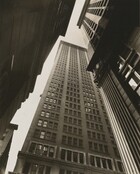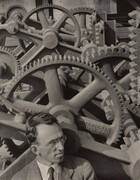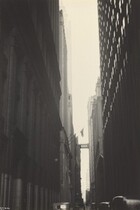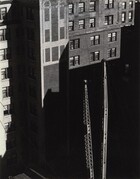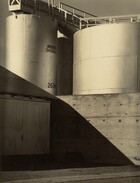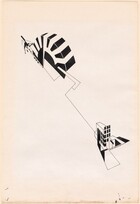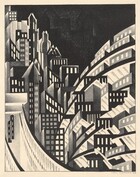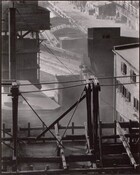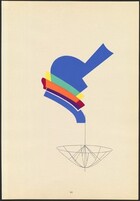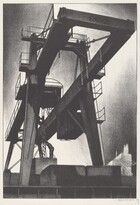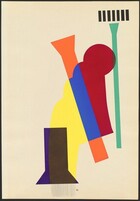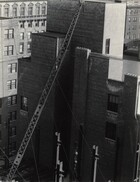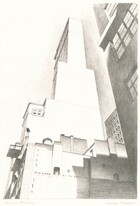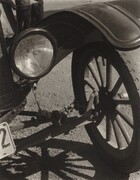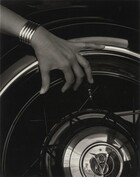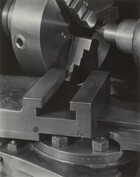 Organization: Organized by the National Gallery of Art, Washington.