The dark reds in Vittore Carpaccio's paintings may have inspired the dish of delicately sliced raw beef on the appetizer menu of your favorite Italian restaurant.
The story goes that Giuseppe Cipriani, founder of Harry's Bar in Venice, Italy, invented the dish in 1963. Hearing that his regular patron Countessa Amalia Nani Mocenigo had been recommended a diet of uncooked meat by her doctor, and thinking that that sounded boring, Cipriani created a new recipe.
He cut raw top sirloin into paper-thin slices and drizzled it with a sauce of whisked mayonnaise, lemon juice, Worcestershire sauce, milk, salt, and freshly ground pepper.
Cipriani named the dish after Carpaccio, whose work was on display in a retrospective nearby. The color of the raw meat slices reminded him of the dark reds in the artist's paintings.
National Gallery conservator Joanna Dunn tells us that Carpaccio used pigments typical for Venetian artists in his time. His reds are made from vermilion, red lead, and red lake.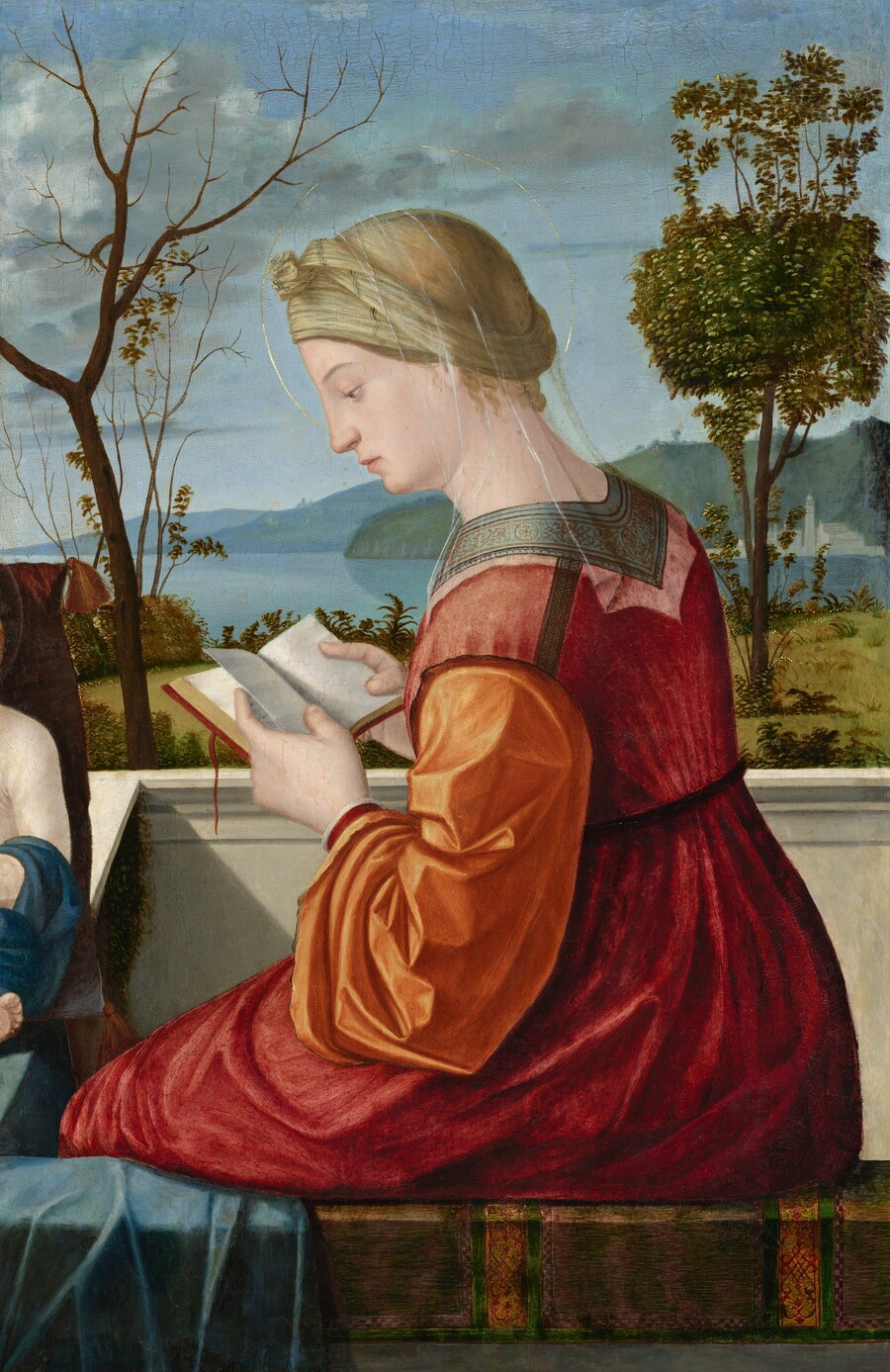 You can still see Carpaccio's vibrant red hues in works such as the National Gallery's Virgin Reading. The artist created the rich, cool red of the dress mostly using red lake, which is a dye-based pigment. In Carpaccio's time, the dyestuff was often extracted from textiles. In fact, looking at Virgin Reading under a microscope shows tiny red fibers, which are probably from the fabric that was used to make the red lake.
Is the Virgin's dress the color of raw meat? You be the judge.
Based on Joanna Dunn's pigment research and essay, "Carpaccio's Pictorial Technique," in the exhibition catalog, Vittore Carpaccio: Paintings and Drawings.


Art in your inbox
Our weekly email features news, events, exhibitions, and more.
Thank you. Please check your email for a confirmation message.