American Connections
The National Gallery of Art will offer a selection of in-person and virtual tours (using Zoom) for fall 2022.
Requests for all tours (October 3 – December 2) will be accepted from August 1 – November 4, 2022
Works of art are primary sources that can illuminate American history and culture. On this tour, students will look carefully and explore landscapes, portraits, and scenes of everyday life. They will actively engage with works of art through discussion, creative writing, and sketching. This tour can be tailored to connect with different periods in American history.
Looking and Learning Skills
Students will practice these looking and learning skills:
Making and articulating careful observations.
Formulating questions that demonstrate curiosity and engagement.
Comparing and connecting different works of art.
Connecting new ideas learned on the tour to prior knowledge about American history and culture.
Interpreting works of art as primary sources about American art and society.
Virtual Tour Information
Length: 60 minutes
Examples of Works Featured on Tour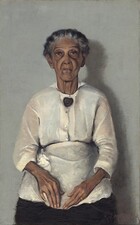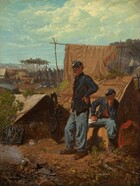 Tours must be scheduled at least four weeks in advance. Groups must contain at least 15 students.
Once your tour has been scheduled, you will receive an email confirmation in 10 business days.
We greatly value your feedback about your school tour experience. Please submit this form to share your feedback.