Art Investigators: Faces and Places
Ages 4 to 6, Kindergarten through Grade 3
As "art investigators," students will look for clues to help them understand portraits, landscapes, and genre scenes, and learn about people and places from the past. This tour will introduce students to the museum and show them how to look closely at works of art.
Looking and Learning Skills
During four or five tour stops, students engage in activities such as careful-looking exercises, simple art-making activities, and small group work, which foster conversations about works of art. The following skills are promoted:
• Observing, describing, and sharing ideas about the works of art.
• Developing interpretations about art by drawing on clues, prior knowledge, and imagination.
• Becoming familiar with the museum setting.

Examples of Works Featured on Tour

Examples of Works Featured on Tour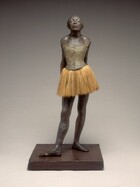 Examples of Works Featured on Tour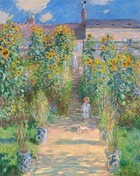 Examples of Works Featured on Tour

Examples of Works Featured on Tour
Logistical Information
Group Size: Up to 90 students
Length: 60 minutes
Meeting Location: West Building Rotunda

Additional Gallery Resources