Did you know that a community of Black artists, educators, critics, and collectors shaped a vibrant artistic culture in Washington, DC? Our new book, Beauty Born of Struggle: The Art of Black Washington, tells the stories of how they flourished during the 20th century.

In celebration of its release, we introduce the Scurlock Studio, photographers of the Washington Black Renaissance. Learn about the profound impact Addison Scurlock and his sons had on the city and discover how they made beauty the center of their art.
One family and three photographers—Addison Scurlock and his sons, Robert and George—shared nine decades of documenting Black life in Washington, DC. The Scurlocks came to be beloved by their community for the better part of a century for their reliability, insight, and loving care in depicting Black people, spaces, and places.
From 1904 to 1994, the photography of the Scurlocks captured and captivated their city. Because of segregation and a fear of not being able to establish a large customer base on the famed "Photographer's Row" on Pennsylvania Avenue, they operated their family business in the midst of the historic Black neighborhoods surrounding U Street and Howard University in Northwest Washington.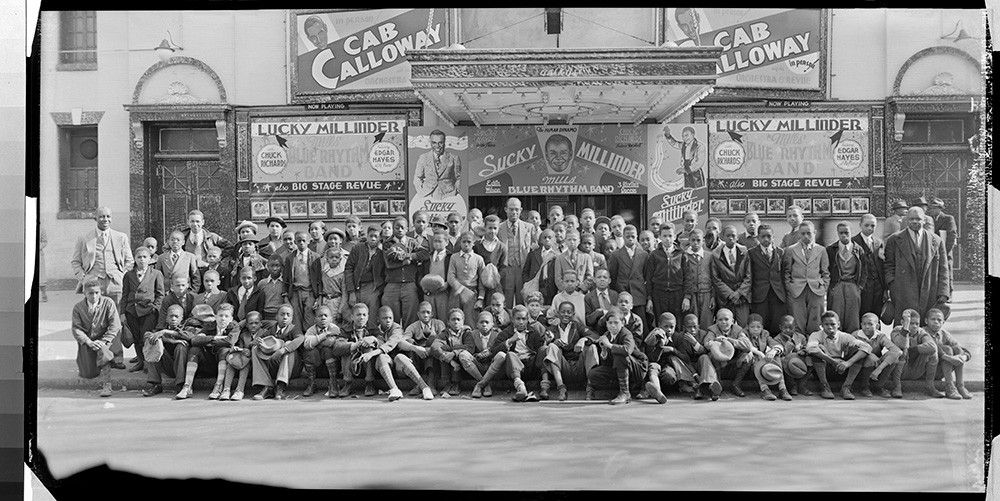 Often called "Black Broadway," U Street was considered the nexus of Black culture, art, business, and intellect, second only to Harlem on the East Coast. People shopped on this thoroughfare, found refuge in the local pubs and theaters along it, and enjoyed a vibrant community whose identity was made even more pronounced by the many hundreds of thousands of photographs created in the famous Scurlock Studio.
Though this area existed a short distance from the White House and the Capitol, segregation imposed a racial divide in the city throughout most of the twentieth century. The photographic art of the Scurlocks highlights both a rich and tight-knit population that had been overlooked—or dismissed—as a result of racial discrimination and white supremacy, and a family adept at recognizing, creating, and capitalizing on the art that grew out of this milieu.
With his Cirkut Panorama camera in tow, deftness with flash photography and lighting, and the keen sensibility of a film director, Addison Scurlock carefully crafted depictions of successful businesses, churches, high schools, leisure events, and a myriad of street scenes.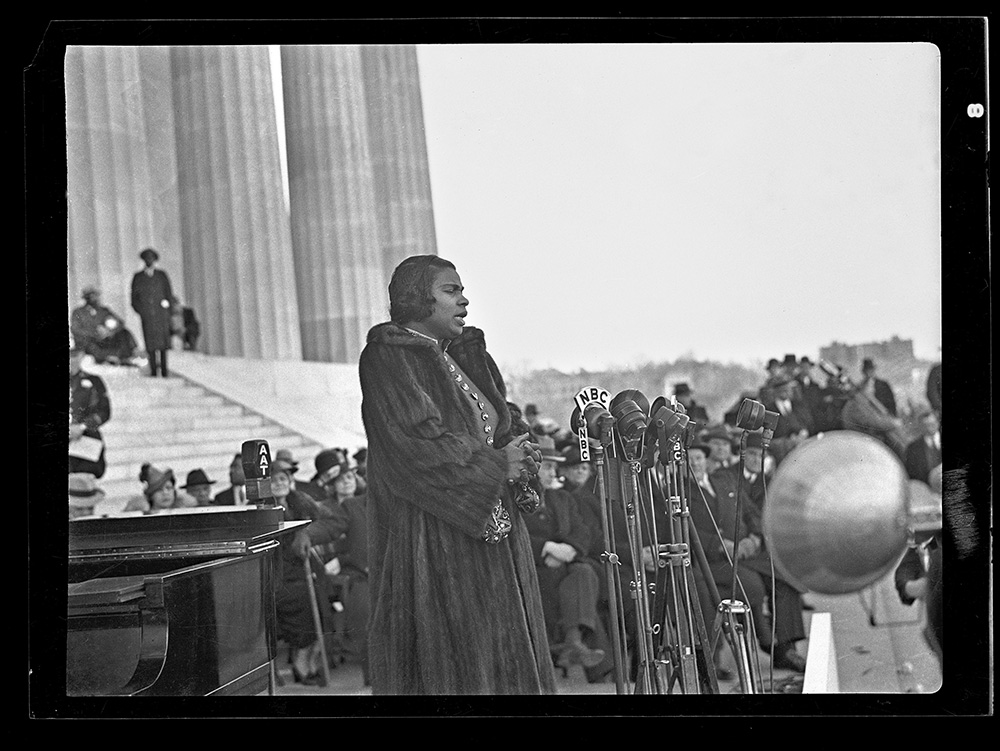 For decades the Scurlocks photographed individuals, families, groups, and businesses at weddings, graduations, and meetings. Robert Scurlock's 1939 image of the internationally renowned singer Marian Anderson on the steps of the Lincoln Memorial illustrates his deftness at blending his father's training in portraiture with his photojournalistic ambitions.
As Scurlock's reputation for portraiture grew, his studio at Ninth and U Streets became a ritual stop for celebrities and local residents alike. A portrait of Washington native and singer Lillian Evans Tibbs (who adopted the stage name Madame Evanti in Europe, where she was widely celebrated) captures Evanti's grandeur as a grande dame of the stage.
Widely known for dignified, mature, and sophisticated likenesses of Black sitters, the Scurlock Studio expanded upon and pursued multiple avenues of photography, creating portraits of an entire city. This powerful alchemy, which fused artistry with business and community with politics, provides a compelling look into the dynamic and changing nature of Black art and aesthetics through the decades-long work and legacy of a single extraordinary family.
Adapted from "Scurlock's Washington" by Rhea L. Combs and Paul Gardullo, from Beauty Born of Struggle: The Art of Black Washington. Read this new book to learn more about the city's exceptional artistic legacy.
Art in your inbox
Our weekly email features news, events, exhibitions, and more.
Thank you. Please check your email for a confirmation message.