The National Gallery can be the perfect holiday destination for you and your whole family. But where to start?
Whether you're bringing your kids or your grandparents, art lovers or art learners, this guide can help you make the most of your visit.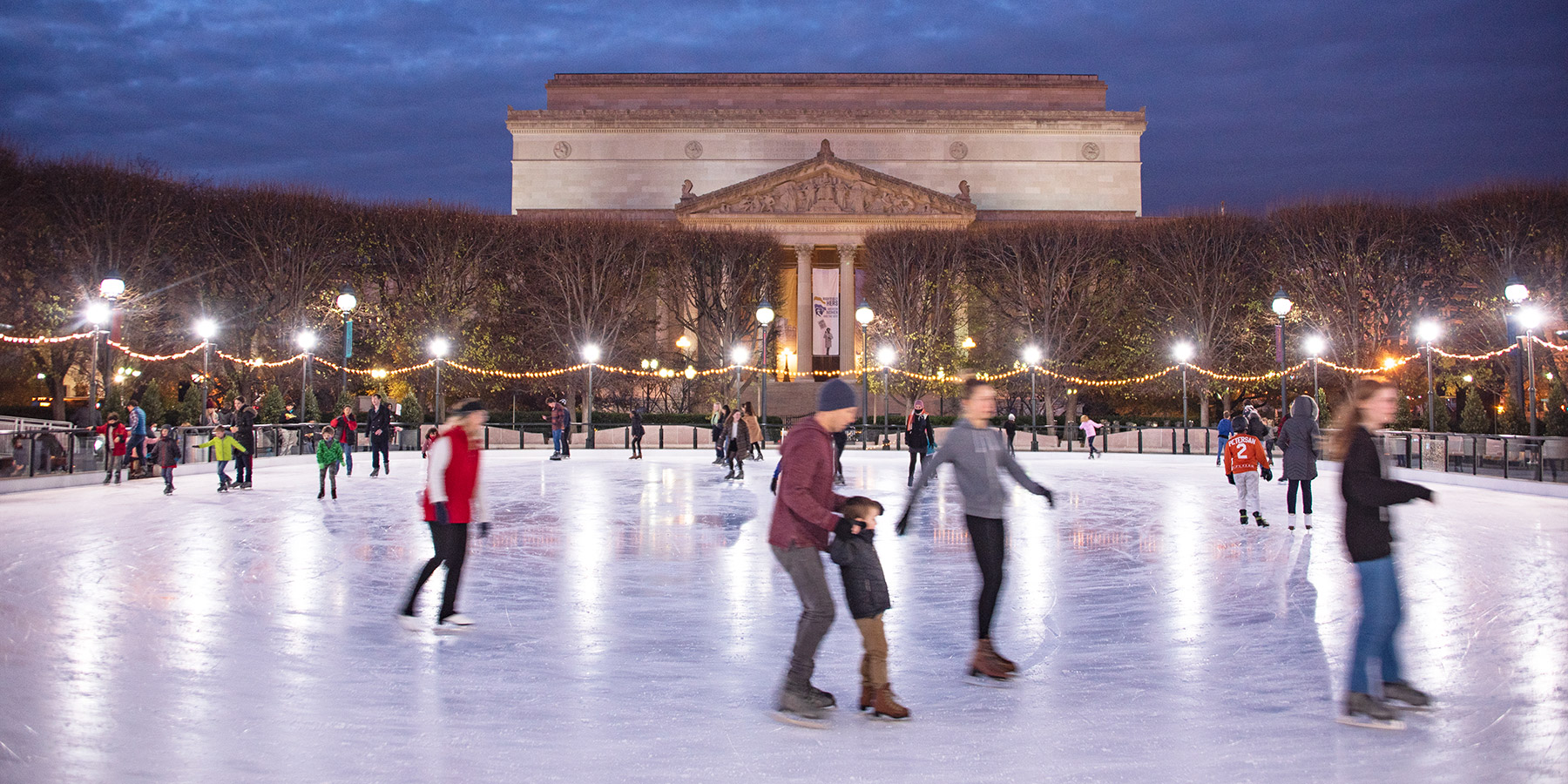 1. Ice skate at the Sculpture Garden
Take a spin on the ice while taking in view of grand national museums and monuments. You'll also see splendid large-scale sculptures from artists such as Alexander Calder, Louise Bourgeois, and Roy Lichtenstein. From skating lessons to special events, there's plenty to enjoy at the ice rink. The season begins on Saturday, November 26.
3. Discover free programs
Our Animation Fest on November 25 is the perfect post-Thanksgiving activity for all ages. Watch animated films, make animations of your own, and don't miss a special performance with artist Eric Dyer. Our littlest visitors can enjoy a reading of Snowy Day in English and Spanish at Storytime on December 4.
Having a busy week? Join us from home! Practice sketching in our virtual after-school Sketchbook Club or discuss a work of art with special guests during Artful Conversations.
4. Enjoy a seasonal treat
Looking to share a family meal? Find freshly made soups, sandwiches, salads, pizza, and more at our five cafés. On a cold day, warm up with hot cider or mulled wine from the Sculpture Garden's Pavilion Café. Or treat yourself to seasonal gelato flavors like peppermint bark and gingerbread at our Espresso & Gelato Bar. Looking to share a family meal? Find freshly made soups, sandwiches, salads, pizza, and more at our five cafés.
On Thanksgiving Day and the day after, the Cascade Café will offer a feast of roasted turkey, stuffing, green beans, and more.
5. Make art at home
Our resources and videos can help entertain and inspire young artists. An Eye for Art introduces kids to great artists and guides them to make their own masterpieces. Designed for Pre-K students, Art Tales helps you talk about art with your little ones and includes reading recommendations in English and Spanish. Don't miss the related video series!
Make the most of holiday season!
Sign up to receive email reminders for our holiday events.
Thank you. Please check your email for a confirmation message.
6. Strike a pose
From an ever-changing light tunnel to a giant blue rooster on the roof, we've got plenty of photo ops. Whether it's a selfie or your next family photo, don't forget to tag us @ngadc and #myngadc.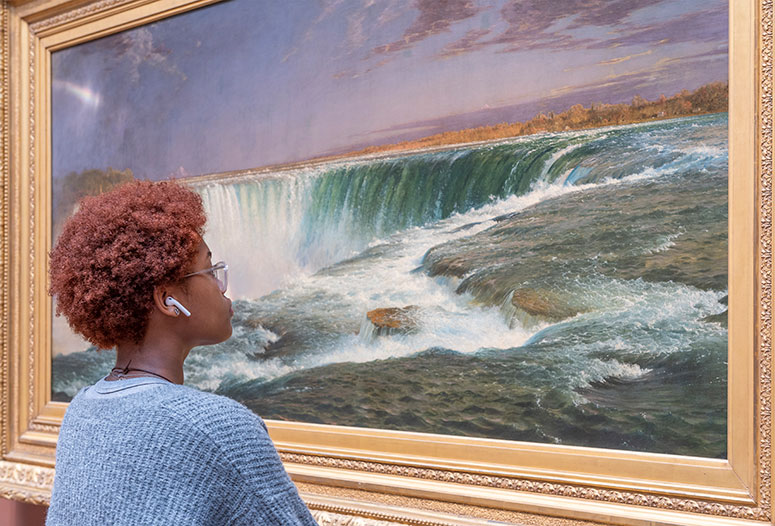 7. Let us be your (audio) guide
We offer an audio guide just for kids—so don't forget your headphones. Set your own pace: use your phone to explore as many stops as you like in any order you choose.
8. Use these tips for family visits
Bringing a stroller? The 6th Street entrance to the West Building and the 4th Street entrance to the East Building have ramps.
Need a lactation room? You'll find one just past the East Building Auditorium on the Concourse.
Family restrooms are in the West Building on the Main Floor and in the East Building on the Concourse and Mezzanine.