Dig into the stories behind 10 recent additions to our permanent collection. All were made between 1964 and 2021 by artists from the United States, Austria, Kenya, Brazil, Colombia, and Japan. Learn more about the artists, their inspirations, and their processes.
You can see these and other works in our installation The Interior Life: Recent Acquisitions through September 10.

1. Freddy Rodríguez, Paradise for a Tourist Brochure (1990)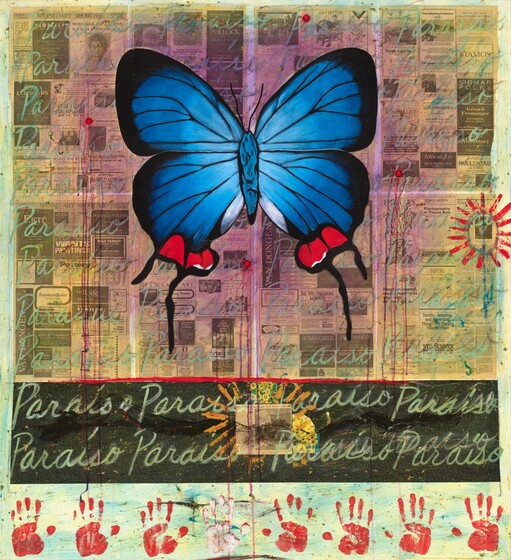 Dominican American artist Freddy Rodríguez's Paradise for a Tourist Brochure is part of a series critiquing Dominican dictator Rafael Trujillo. Red bullet holes and handprints refer to the dictatorship's violence and abuse. In contrast, the word paraíso (paradise) repeats across the canvas. At the center is a blue butterfly. For Rodríguez, butterflies symbolized silent witnesses to the atrocities of life in the Americas since colonization.
Rodríguez often worked with collage. This painting includes pages from the arts section of the New York Times, perhaps comparing the power of the dictator to the power of the art world as it determines which artists are remembered and valued.
2. Kiki Kogelnik, Night (1964)
Living in the era of the Space Race, Austrian artist Kiki Kogelnik was fascinated by the possibilities and uncertainties of technology. Her painting Night shows two cyborg-like figures floating in a dizzying mix of colors and patterns. The red tones on the bottom are believed to represent earth, while the yellow rays and white cloud-like shapes in the upper half may represent the sky.
Kogelnik was part of a group of artists in New York City that drew their content from popular culture, along with Roy Lichtenstein, Marisol, Claes Oldenburg, and Andy Warhol.
3. Dindga McCannon, Woman #1 (1975–1977)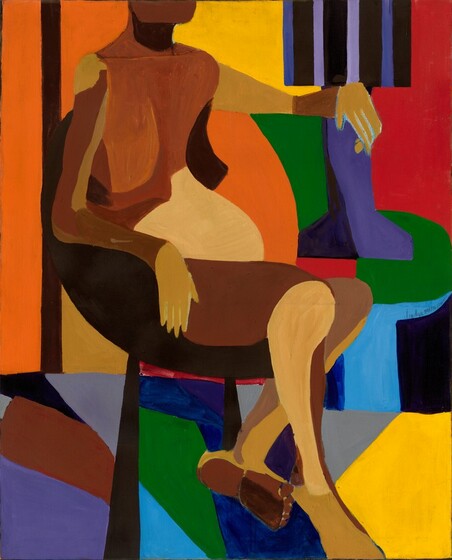 American multimedia artist Dindga McCannon centers Black women in what she calls "imaginative portraiture." She uses photographs of real people and historical figures like actor Hattie McDaniel and singer Bessie Smith as inspiration for her vibrant works.
In Woman #1, McCannon painted a pregnant Black woman nude against a patchwork of blocks of a rainbow of colors. A barred window in the background may hint at the challenges Black women artists face as they worked while raising children. McCannon, along with artists Kay Brown and Faith Ringgold, cofounded Where We At (Black Women Artists, Inc.). The collective organized what is considered the first exhibition of professional Black women artists in 1971.
4. Mwangi Hutter, Ours To Hold And Caress And Cherish (2017)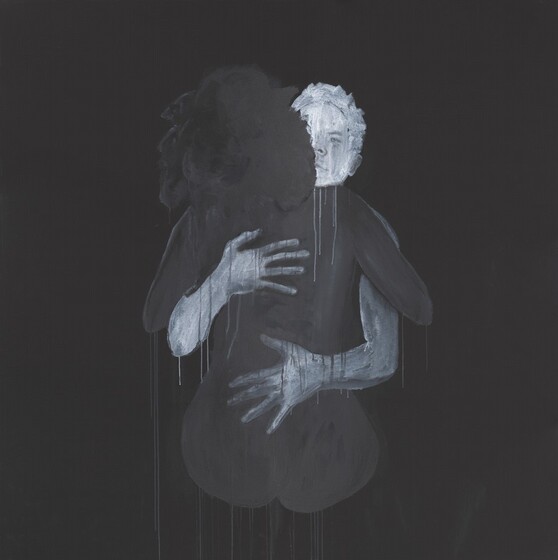 Mwangi Hutter is one artist . . . but two people. They are the fused artistic identity of a couple: Ingrid Mwangi, who was born in Kenya, and Robert Hutter, who was born in Germany. Mwangi Hutter's works explore identity, race, and relationships.
Ours To Hold And Caress And Cherish is part of an intimate series that depicts an interracial couple. Mwangi Hutter made the painting with diluted chalk and acrylic paint, which drip down the canvas. Are the figures melting together?
5. Rozeal, SONG OF SOLOMON 5:16 – BE BEEWORLD: BE B BOY B GIRL (after "Emperor Xuanzong and Yang Gueifei playing the same flute," by Utamaro Kitagawa) (2014-2016)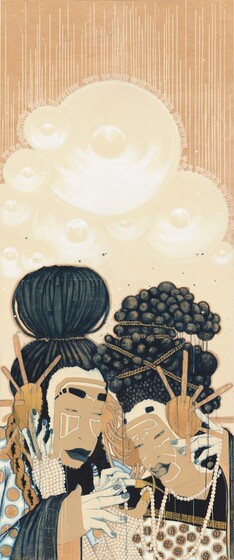 DC-based artist Rozeal blends inspiration from Japanese art with elements of African American culture.
This work references a Japanese Edo-era print by Kitagawa Utamaro. Rozeal also references hip-hop through dreadlocks, coiled hair, Cuban-link chains, and conjoined headphones. And the title alludes to breaking, a popular hip-hop dance style. The discs in the background echo music speakers—Rozeal is also a DJ.
6. Winfred Rembert, G.S.P. Reidsville (2013)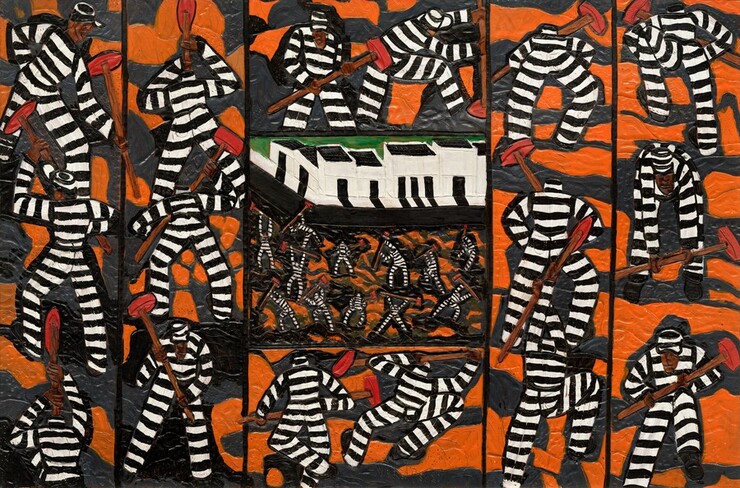 Winfred Rembert grew up in the American South during the Jim Crow era. He survived a near-lynching and seven years of incarceration. After his release, Rembert began making art on leather using techniques he learned from a fellow prisoner.
G. S. P. Reidsville shows the artist's experience with a work gang at the Georgia State Prison (G.S.P.). Using cut, tooled, and dyed leather, Rembert depicts Black figures in striped prison uniforms using sledgehammers to work black and orange soil.
7. Sonia Gomes, Correnteza, from Raizes series (2018)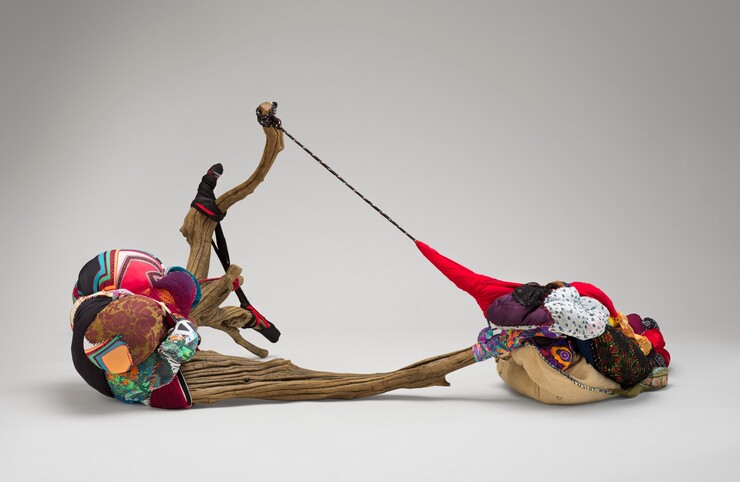 Brazilian artist Sonia Gomes makes organic sculptures out of found textiles and everyday materials.
Her sculptures reflect Afro-Brazilian cultural and spiritual traditions. The bundles of fabric and wood recall sacred objects that Gomes saw her grandmother, who was a shaman, use in rituals. The sculptures also blend Gomes's memories with the experiences of people she knows—she gets most of the fabric she uses as gifts from friends.
8. Lee Ufan, Dialogue (2011)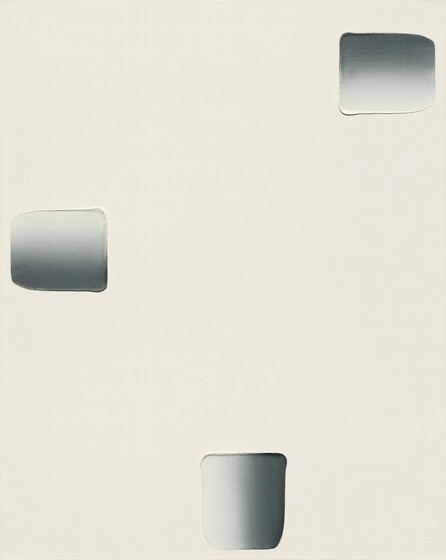 South Korean–born Lee Ufan is a painter, sculptor, theorist, and founder of the Japanese art movement Mono-ha (School of Things). Formed in the 1960s, the group rejected Western ideas of representation and instead emphasized materials, process, and perception. Their minimal works feature raw materials that have barely been changed.
Lee is known for unconventional processes. He made Dialogue by holding his breath as he swiped a wide hake (goat's hair) brush across the canvas. The result is three ombré grey brushstrokes.
9. María Berrío, A Sunburst Restrained (2019)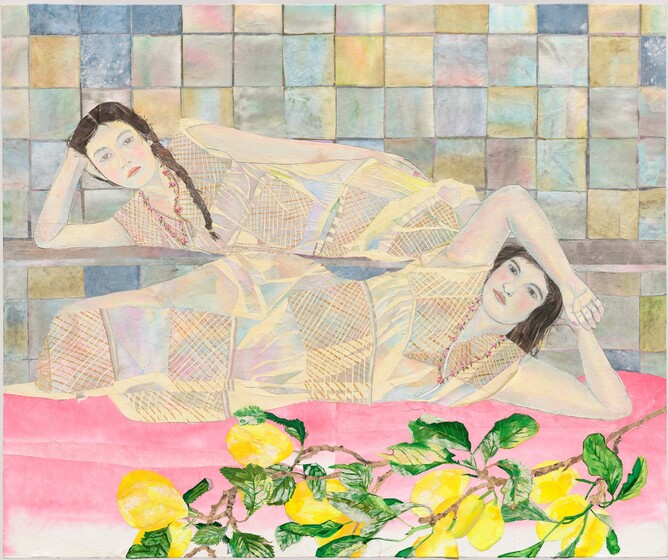 Colombian-born and New York–based artist María Berrío made this large and glowing collage using Japanese papers painted with watercolor.
Chilean poet Pablo Neruda's "Ode to a Lemon" inspired Berrío. The poem links the greatness of light to the modest but life-affirming form of a lemon: "a ray of light that was made fruit/ the minute fire of a planet."
10. Steve Locke, Homage to the Auction Block #65, overlook (2020)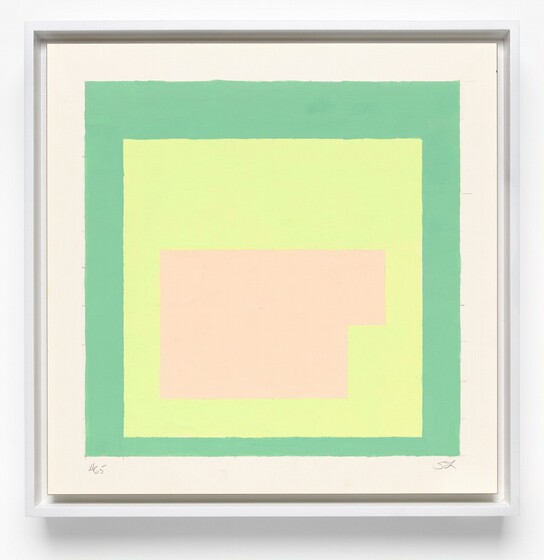 American artist Steve Locke references artist and educator Josef Albers's Homage to the Square. In that series, Albers investigated the perception of color. His concept of color theory is fundamental to modern art.
Locke replaces the shape of the square with the form of an auction block, commenting on the role of slavery in shaping the cultural and economic prosperity of the United States. Locke reframes modernism around the history that made it possible.