Once a work leaves an artist's studio, where does it go? The Art of Sleuthing: Evidence of Collectors Who Made Their Mark, an exhibition from the National Gallery's image collections, follows the paths artworks take between dealers, collectors, and institutions.
Among our image collections is an inventory book from Sam Salz, one of the most notable American dealers and collectors of French impressionist and post-impressionist art. Salz bought art directly from artists such as Édouard Vuillard, Pierre Bonnard, and Chaïm Soutine. He personally knew Pablo Picasso and Henri Matisse. And his inventory book tells the story of his remarkable career and connections.
An International Art Business
Salz was born in 1894 in what is now Poland; his father was a Torah scribe. He went on to study art and art history in Vienna and Paris, where he developed a well-trained eye. Around 1920, still in Paris, he began working for famed French art dealer Ambroise Vollard. Salz soon opened his own dealership in Cologne, where he achieved success representing artists such as Marc Chagall, Jean Arp, Georges Braque, and James Ensor.
However, the Nazis had added Salz to their list of individuals selling "degenerate art." While this affected his business, Salz still went on to sell art in Paris and London. But ultimately, as a Jewish art dealer, he had to make the difficult decision to cross the Atlantic to safeguard his life and livelihood. In 1938, Salz escaped the rising Nazi tide in Europe. Many of his family members perished in the Holocaust.
Moving to New York, he opened his own gallery, which he eventually operated out of his townhouse on East 76th Street. His business flourished in part because of his previously established reputation in Europe and England—and possibly because he bought only art that he "admired." He believed in the power of art and surrounded himself with great works, both for sale and as part of his personal collection.
Salz's Friend, Edward G. Robinson
Salz actively worked to expand his clientele and form new friendships with business moguls, gallerists, authors, and actors. In 1939, he went to Paris with famous Hollywood and Broadway actor Edward G. Robinson and his family to have their portraits painted by Vuillard.
The next year, Salz again connected with Robinson, this time in San Francisco. They met at Diego Rivera's studio—Robinson was posing for Rivera's Pan American Unity mural for the Golden Gate International Exposition. In a photograph of the meeting, the three men look at a book together, absorbed in conversation. (Behind Rivera, the beginning outline for the mural is already on the wall.) With Salz's help, Robinson went on to become an important collector of impressionist and post-impressionist paintings, and he is listed as a client in the dealer's records.
A Star-Studded Inventory Book
Salz's inventory book provides evidence of ownership and sales during the war years and Salz's early business in the United States. It details the inventory, sales, and expenses at his dealership between 1939 and 1945.
The differences in the handwritten entries suggest that various bookkeepers were maintaining this book, probably including Salz's wife, Marina Franca. Salz met Franca in 1941, when she had recently concluded her career as a dancer with the Ballet Russe de Monte Carlo. They married shortly thereafter, and she became a bookkeeper for his gallery.
With every turn of the page, the inventory book reveals names of well-known gallerists such as Picasso's art dealer Paul Rosenberg as well as luminaries like artist Oscar Kokoschka.
Salz's close friend, German author Erich Maria Remarque, probably introduced him to another European émigré, Greta Garbo. On November 12, 1942, Remarque is listed as buying an Edgar Degas drawing Femme aux Jambes Croisées for $826.17. Garbo's name appears on the line above: on the same day, she purchased Pierre-Auguste Renoir's Confidence for $7,000.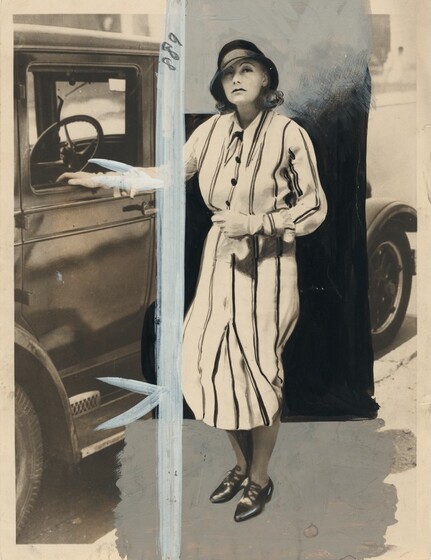 This was one of the first purchases Garbo made as a collector. Having grown weary of fame, Hollywood, and the pressure to produce box office successes, she retreated to a more private life. She spent time with friends in New York City studying art, dedicating herself solely to collecting around 1942. She would eventually fill almost every square inch of her East 52nd Street apartment with impressionist and modern art.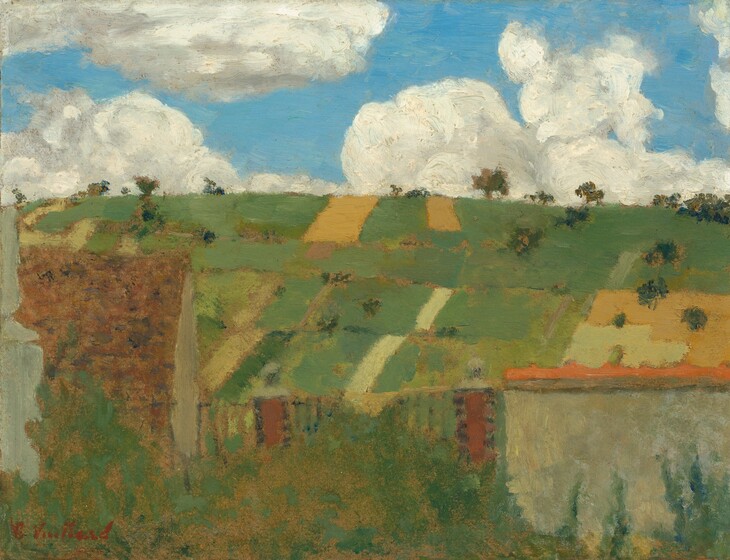 Salz's many influential clients also included actor Orson Welles, director Billy Wilder, piano virtuoso and composer Vladimir Horowitz, Henry Ford II, David Rockefeller, Dr. Albert Barnes, Walter Annenberg, and National Gallery patron Paul Mellon. In fact, Salz purchased Vuillard's Landscape of the Ile-de-France, which is now in our collection, from the artist's family and sold it directly to Mellon. Salz also donated Charles Edouard Armand-Dumaresq's The Declaration of the United States of America, July 4, 1776 to the White House in honor of the welcome he had received in this country. Sam Salz had a small dealership, but some of the most important art sales of the day took place there.