Welcome Back!
Enjoy 21 modern and contemporary sculptures as you stroll through our 6.1-acre oasis in the heart of the city, now open daily from 11:00 a.m. to 4:00 p.m.
Now On View
Even though the National Gallery is currently closed, stop by to experience our new installation.
SORRY by Kay Rosen is now on view outside the East Building entrance.

Featured Programs
Film
Blending fiction and reality, Werner Herzog recounts a tale from the annals of Family Romance, LLC, a Japanese company that provides pseudo family members and friends for hire.

Watch online through April 20
Explore the Collection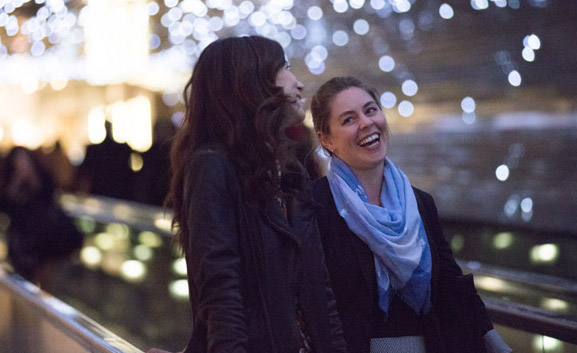 Join your National Gallery of Art for as little as $50 and enjoy an array of benefits that bring you closer to the art than ever before.
Family Interactives
Shop
Have one of your favorite Gallery paintings reproduced for you to hang on your wall. Prints can be customized with different formats, sizes, and frames from a wide range of images from the Gallery's permanent collection and from special exhibitions.