French Renaissance Ceramics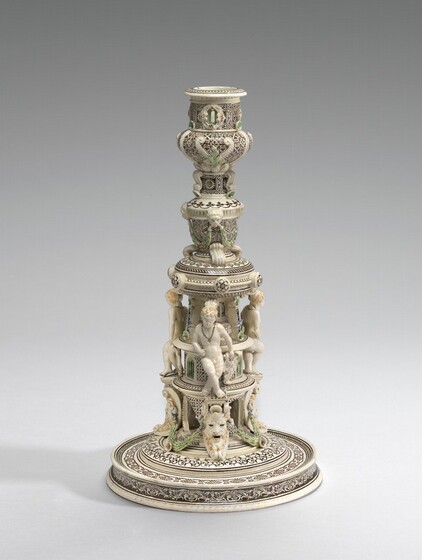 Overview

The three objects in this tour are examples of "Saint-Porchaire" ware, one of the rarest and most mysterious of all types of Renaissance ceramics.

Saint-Porchaire is recognized by its richly patterned layer of colorful paste decoration inlaid into a "clay skin"; its assembly from parts made through a variety of techniques such as molding, wheel-throwing, and hand modeling; and its uniform fine white clay that shrinks little in firing.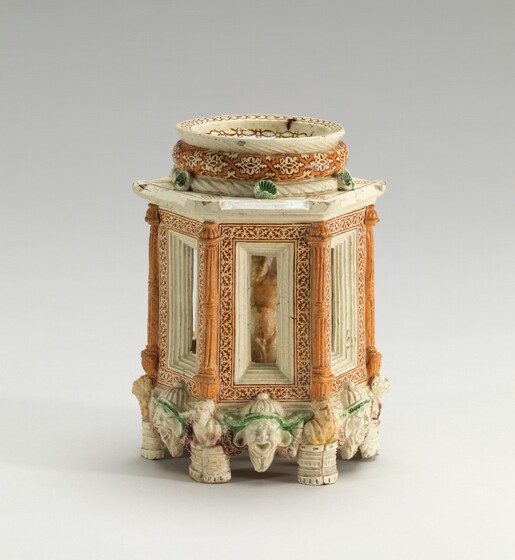 Fewer than eighty examples are recorded, and the commonest forms are salt cellars, cups, ewers, and candlesticks, most in distinctive bizarre and fantastic designs. What is known is that a wide variety of techniques was used, the type of clay is found in relatively few places, and these ceramics were probably made by a single workshop.