Simone C. Drake
Visualizing and Hearing Separatist Aesthetics in Contemporary Black Art and Music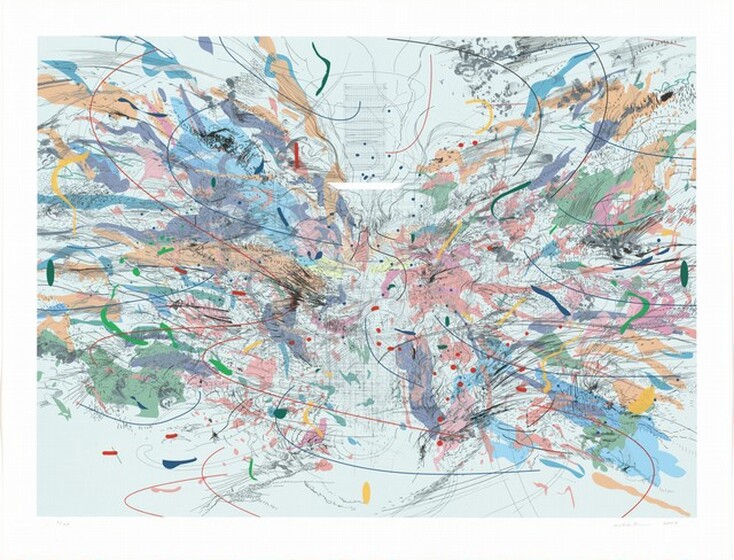 When we think about public school desegregation, we likely think of the legal context first, recalling Brown v. Board of Education (1954). Legal scholars and historians would also recall Brown II (1955), when the Supreme Court issued an enforcement decree, charging school districts to comply with "all deliberate speed." Similarly, we may visualize desegregation as a geographic phenomenon specific to southern states, thinking more about de facto forms of segregation and less about the regular practice of de jure northern segregation. Popular public memory conjures scenes of angry white adults and children accosting Ruby Bridges and the Little Rock Nine during their heroic efforts to integrate southern schools. Perhaps some might also recall media images of white parents and children protesting busing in cities like Boston and New York.
During my residency at the Center, I shifted gears in a project initially focused on the law, contemporary resegregation in public schools, and Black middle-class parents' educational choices. It was a socio-legal and historical project that attracted research funding, and that I felt was important, but something was missing. After some soul-searching, I shifted my approach and privileged narrative, deciding to frame the project as a story—a multisensory experience for readers as they consider the interconnectedness of lived experiences, arts and culture, and law and policy. My interdisciplinary book project, Becoming Educated: Midwest Stories of Race, Law, and Culture, turns to visual art, music, and other cultural productions such as film and television to tell stories of public school integration in Columbus, Ohio, during the late 1970s and 1980s. At the center of these textual, visual, and aural stories is my personal experience: as an integration guinea pig and, over thirty years later, as a mother of three Black boys making choices about where and how they are educated. My residency provided me with a creative and intellectual space to explore the multifaceted, quirky, and often unrecognized ways in which we become educated.
The idea that the production of art and culture converge is not new. Visual artists, musicians, poets, and writers, at least as far back as the 14th century, have placed their works in conversation as a commonsense practice. James Baldwin, for example, was friends with many visual artists, including Romare Bearden and Beauford Delaney. Albert K. Murray, Ralph Ellison, and Langston Hughes also studied jazz. Roy DeCarava assembled a collection of photographs and prose to the imagined sound of a jazz orchestra. Kara Walker and Beyoncé both acknowledge that Black feminist theory influences their creative work. And Mickalene Thomas incorporates disco albums and African American women's novels into her salon installations. So, if all sorts of sociopolitical phenomena are influencing the creative work of artists across media, then why not center creative work in analyses of sociopolitical phenomena? By doing so, I believe we can see alternative ways of navigating everyday racism and identify complex performances of agency.
As I curate works that engage narrative, image, and sound, I contemplate what was gained through school integration, what was lost in desegregation, and why separatism—an act of choice—for some Black people continues to have an appeal in the 21st century. All sorts of stories emerge. Against the backdrop of Roy DeCarava's untitled photograph (1960?) capturing the innocence of a young Black boy deep in thought, I recall white teachers telling my mother: "Black boys don't perform well in school, don't go to college." I hear Biggie Smalls rapping a dedication—"to all the teachers who told me I'd never amount to nothin'"—which reminds me of beginning every morning of grade school singing a patriotic song, one that had different implications for me and my Black classmates than for our white peers. That recognition makes me think about Romare Bearden's School Bell Time (1978), an insular, pastoral Black space representing safety and protection, where children could learn without thinking about skin color. Billowing from deep within Bearden's collage, I hear Paul Robeson's audacious baritone, asking "What Is America to Me?" as I reflect on Swann v. Charlotte-Mecklenburg Board of Education (1971), the Supreme Court case that would disrupt Bearden's nostalgia for his childhood home in Mecklenburg County, North Carolina.
This project is about layering time, ideas, places, histories, and communities—both invented and prescribed. While there are many works of art that assist me in navigating these layers, Julie Mehretu's Entropia (review) (2004) offers abstraction, energy, and urbanism, simultaneously capturing the intimacy and disjointedness of the varied spaces in which we become educated. This residency offered me the space to take risks and tell stories, see images, and hear sounds in the layers, curves, lines, and splatters.
The Ohio State University
Ailsa Mellon Bruce Visiting Senior Fellow, summer 2020
Simone C. Drake will return to her position as the Hazel C. Youngberg Trustees Distinguished Professor at the Ohio State University.