Heaven on Earth: Manuscript Illuminations from the National Gallery of Art
March 1 – August 16, 2009
East Building, Ground Floor, Northeast
Heaven on Earth
Manuscript Illuminations from the National Gallery of Art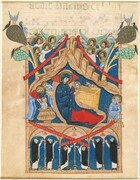 Heaven on Earth
Manuscript Illuminations from the National Gallery of Art

Heaven on Earth
Manuscript Illuminations from the National Gallery of Art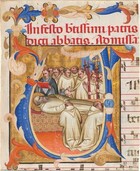 Heaven on Earth
Manuscript Illuminations from the National Gallery of Art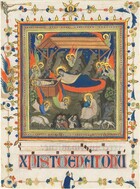 Heaven on Earth
Manuscript Illuminations from the National Gallery of Art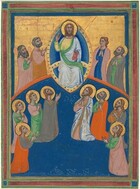 Heaven on Earth
Manuscript Illuminations from the National Gallery of Art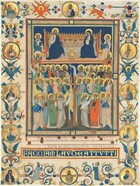 Heaven on Earth
Manuscript Illuminations from the National Gallery of Art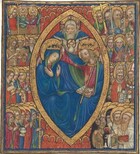 Heaven on Earth
Manuscript Illuminations from the National Gallery of Art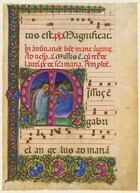 Heaven on Earth
Manuscript Illuminations from the National Gallery of Art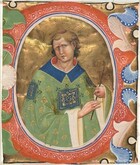 Heaven on Earth
Manuscript Illuminations from the National Gallery of Art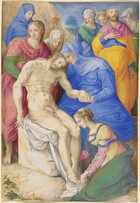 Heaven on Earth
Manuscript Illuminations from the National Gallery of Art
This exhibition is no longer on view at the National Gallery.
Overview: 52 illuminated manuscript pages and 4 bound volumes mostly depicting sacred subjects comprised this installation of works drawn from the Lessing J. Rosenwald Collection at the National Gallery of Art and more recent acquisitions. Included were miniatures dating from the 12th through the 16th century from France, Germany, Austria, Bohemia, the Netherlands, Spain, and Italy.
Organization: The exhibition was organized by the National Gallery of Art. Virginia Grace Tuttle, associate curator of old master prints, was curator.
Sponsor: The exhibition was supported in part by the Thaw Charitable Trust.
Attendance: 107,528
Audio, Released: February 24, 2009, (23:02 minutes)